Health
4 types of bad posture and how to correct each of them
The human spine is supposed to have natural curves, but when these are too pronounced, some health problems can occur. A good posture not only gives us stability and control over our body, but also improves our general appearance, also influencing the work of the internal organs and the nervous system. But we often ignore our back discomfort until really annoying symptoms appear.
Our team decided to find out how a sedentary lifestyle has influenced our posture and how we can improve it, so we're ready to share this knowledge with our readers. As a bonus, at the end of the article, you will find three quick tests to check your posture.
1. Sway or arched back pose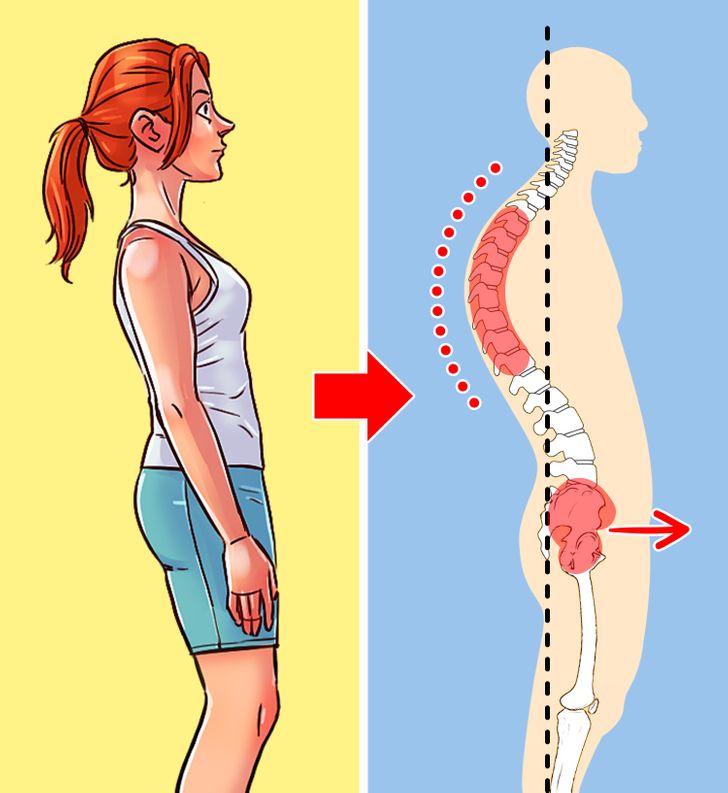 To determine if you have a sway back or back lean posture, start by paying attention to your pelvis. In this position, the pelvis tilts and moves forward from its neutral position. You may also notice an excessive curve in your upper back. Your hamstrings are likely to be tight and you will notice an imbalance in other parts of your body, due to the need to compensate for this body position.
Why is this bad for you?
The wrong position causes your body weight to be distributed unevenly, leading to stiffness in the joints over time.
Due to excessive tension, the ligaments stretch, which makes the spine less stable.
How can you fix it: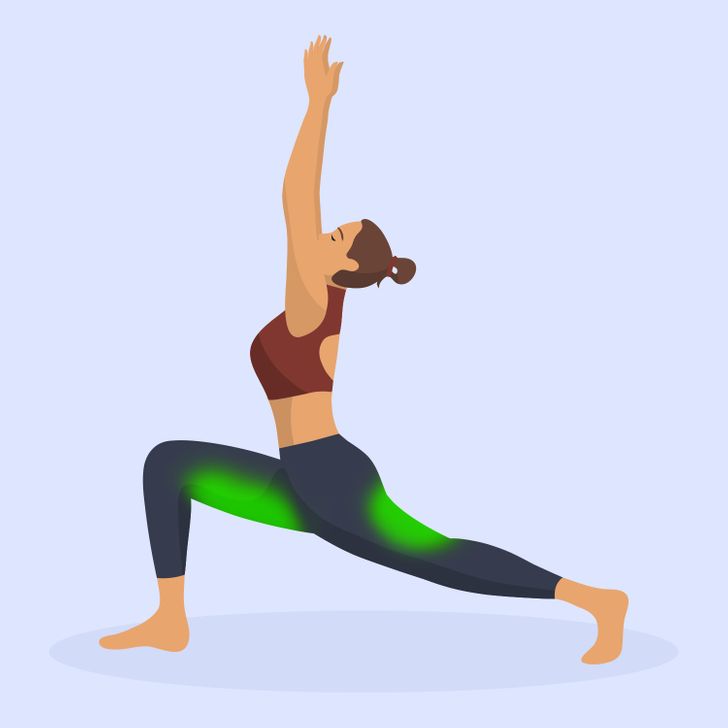 Corrects the muscular imbalance. While it's best to see a doctor and get a workout plan that works best for you, you can also try doing some exercises at home. Warrior I yoga poses and stretching lunges will help you stretch your hip flexors, which can be one of the causes of this problem.
One of the reasons for the back sway posture is the weakness of the glutes and quadriceps. So you can train these muscles with the right exercises, like half squats.
Control the way you stand. Try to engage all of your muscles to stand up straight.
2. Hyperlordosis or lumbar lordosis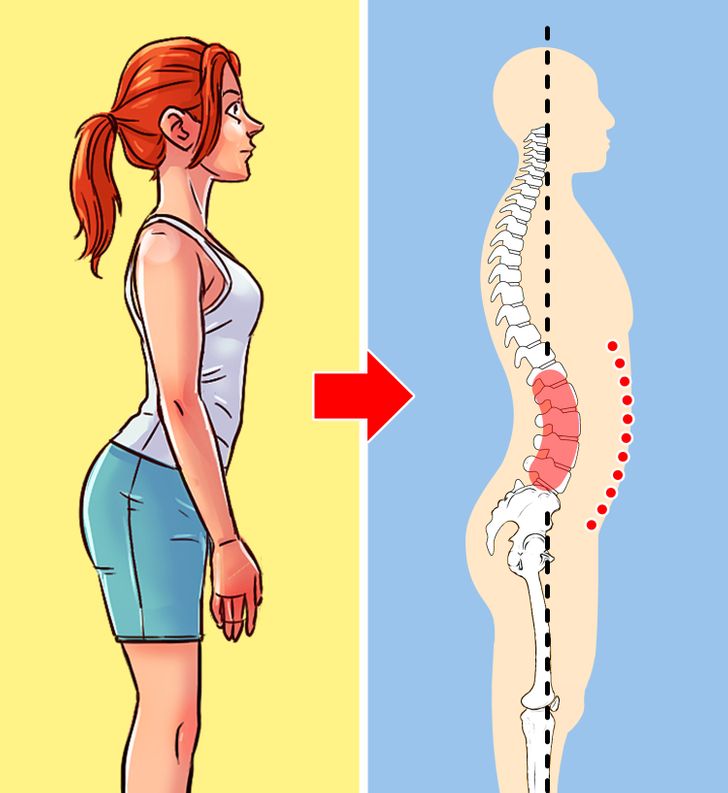 Hyperlordosis presents with an excessive curve in the lower back. The stomach shifts forward and the buttocks stick out too much. The body looks like the letter C when you look at it from the side.
Why is this bad for you?
This type of poor posture can lead to restricted movement and muscle stiffness.
Sometimes hyperlordosis can be the cause of lower back pain and slipped discs, which can affect the sciatic nerve, causing a tingling sensation and numbness in the legs.
How can you fix it: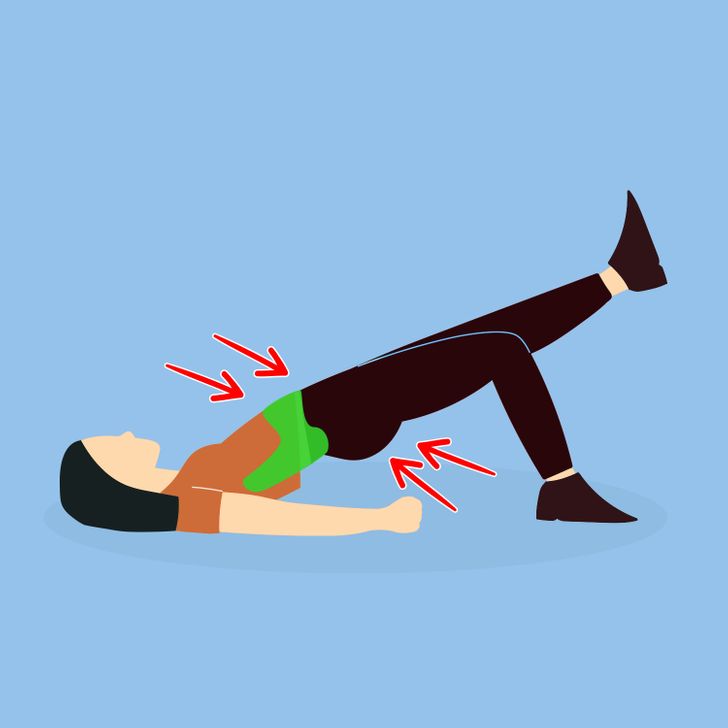 Strengthen the core muscles. Choose different types of planks or crunches, do hip bridge exercises, squats, and leg raises.
Obesity can be one of the reasons for hyperlordosis, as it puts extra pressure on the lower back. If this is the case, losing some weight can contribute positively to fixing this posture.
3. Cifosis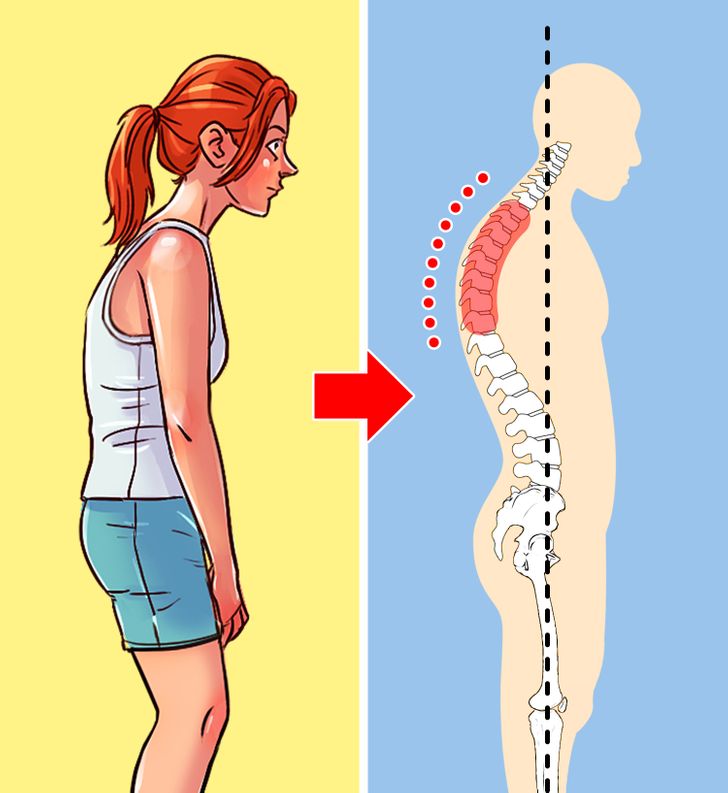 Kyphosis looks like a rounded upper back when there is an excessive curve, which may appear like a hump, in the spine. This can happen because a person spends too much time in a tilted position, such as when sitting, and when the head is always in a forward position.
Why is this bad for you?
In the long term, kyphosis can lead to back pain and muscle tension.
In some cases, it can cause respiratory and digestive problems, as well as make it difficult to perform daily tasks.
How can you fix it: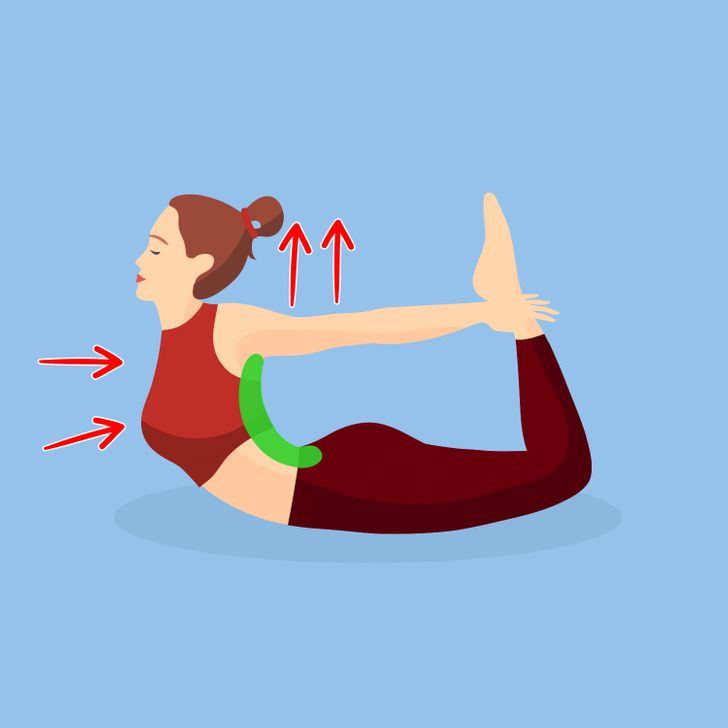 The key to success is following an exercise routine. A doctor has suggested trying this set of exercises to improve the condition of your back.
Try releasing techniques. You will need a massage ball to do this properly. These techniques allow you to apply pressure to a certain extent to relieve tension and improve your range of motion.