Entertainment
A Professional Photographer Teaches How To Be Photogenic With Simple Tricks
A journalist who offers personalized photography services. Shares easy tips and explains how to feel and look more comfortable in front of the camera. It can be a pose or some detail that makes a difference; the fact is that with the proper knowledge, you can enhance your photos like a pro.
We collected some tips and also some of the poses that this professional shares on how to look better in photos.
1. Lighting a selfie
Make sure the light comes from in front of the face to achieve a natural glow. With this, the photograph will be easier to edit and will have higher quality. On the contrary, when taking a self portrait with light coming from behind, brightness, details are lost and editing is more difficult.
2. Find lines in the photographic composition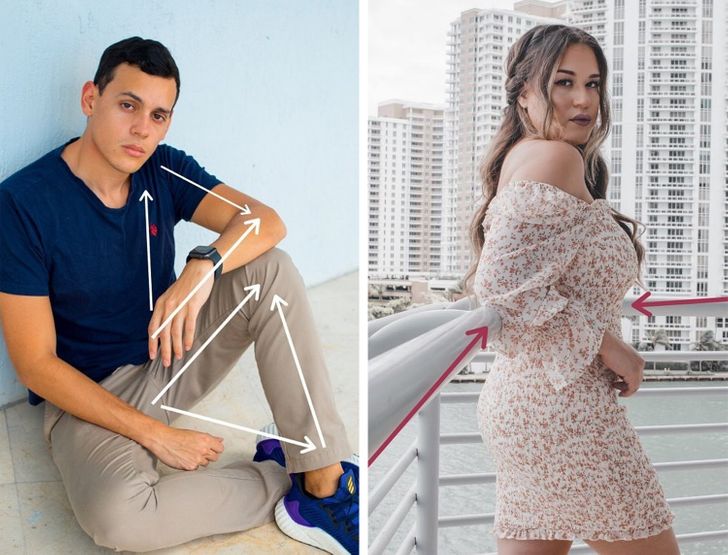 A useful technique for boys and girls is to create triangles with the body, this produces a more interesting photographic composition. Another idea is to take advantage of the surrounding lines to frame the subject, as seen in the second image where the balcony lines were used.
3. Achieve a powerful look while sitting
When sitting down you can create a double triangle, in addition to lifting the torso, as in the second pose (image on the right) and thus achieve a powerful appearance; if the body is covered, as seen in the first pose (image on the left), insecure body language is perceived.
4. Fashion editorial style photographs
Achieving a professional look can be easy. Using the monochromatic trend with clothing pieces in similar tones, you get an editorial touch.
5. Achieve a voluminous hair effect
Some simple details go so far as to make the difference between a normal photograph and one in the style of the professionals. Place a hand behind your hair for an effect that is arguably magical creating instant volume.