Entertainment
Brides whose wedding dresses went down in history and became the subject discussions
It often happens that famous brides' wedding dresses are talked about long after marriage, along with world political news. These dresses become fashionable, and many girls choose something similar for their own wedding.
We reviewed and selected the most famous and memorable wedding dresses of all time. And in the bonus at the end of the article you will find out who introduced the fashion to marry in white.
Elizabeth Taylor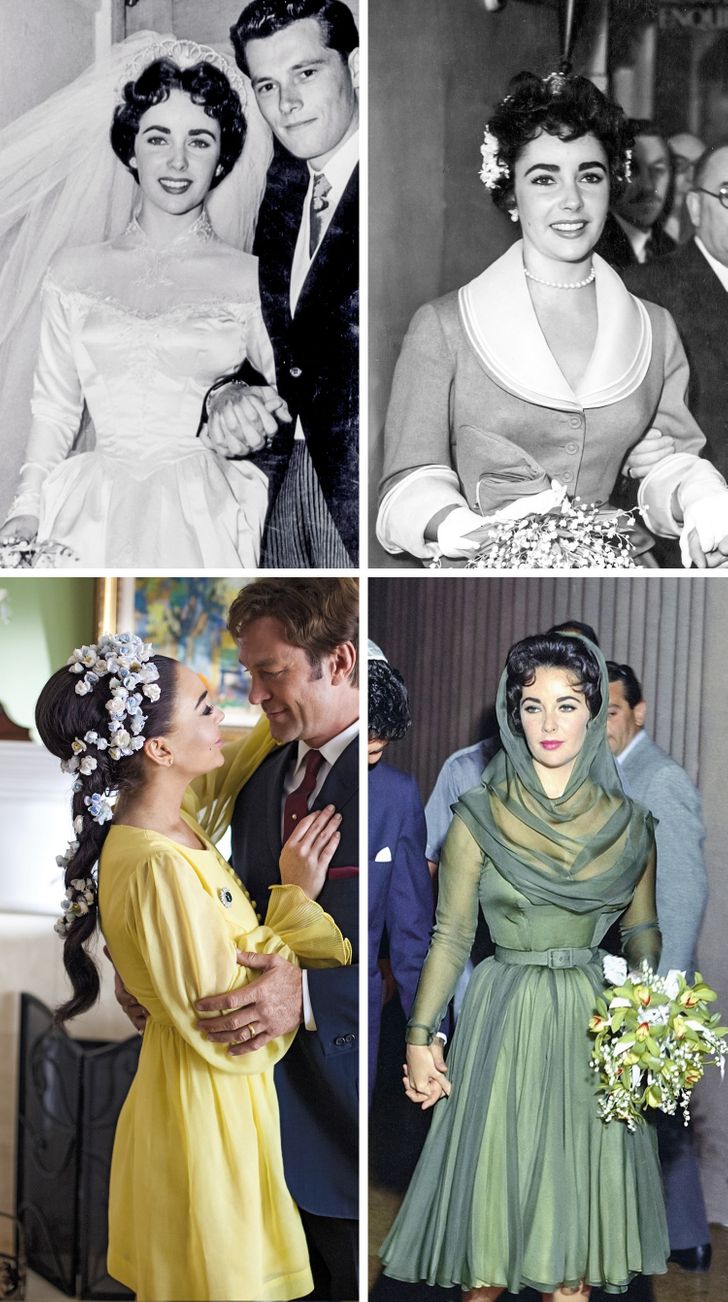 Elizabeth was married more than once, and all of her wedding looks stood out for being original. For the first time she went to the altar at the age of 18. The Metro-Goldwyn-Mayer film studio presented the bride with a satin dress with a long train, decorated with beads and pearls. Thanks to that, the designer Helen Rose also became famous. During the wedding with Michael Wilding, Elizabeth wore a dress in the style of new look and a jacket. At her wedding to Eddie Fisher, Taylor wore a silk outfit of an unusual bottle color, and instead of a veil, a thin scarf covered her head and shoulders. At her wedding to Richard Burton, she wore a yellow chiffon dress in keeping with the fashion of the time.
Grace Kelly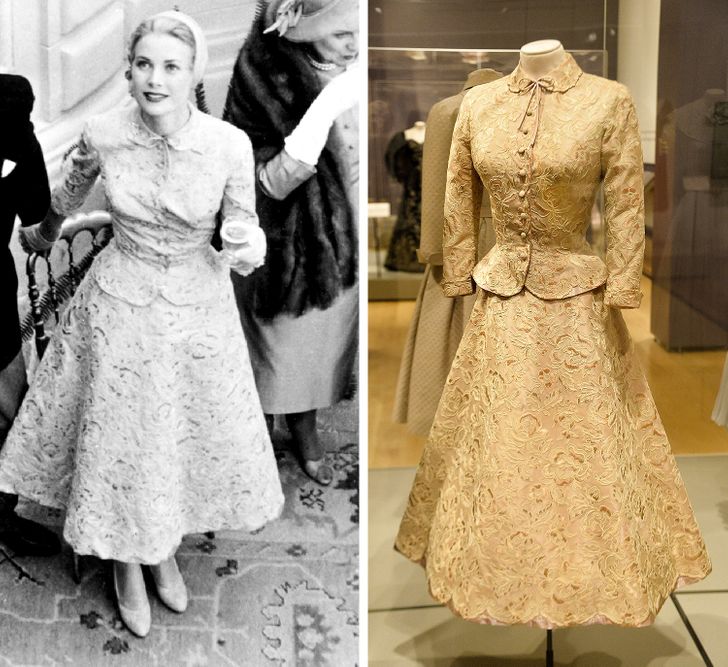 Grace's wedding dress has practically become the most famous wedding outfit in history. But few know of the second, more modest suit that he wore to record the marriage to Raniero III of Monaco. Grace did not want to spoil the most important moment of her life: the cathedral wedding, showing her dress the day before. Therefore, she appeared at the civil ceremony in a taffeta dress covered with beige lace, the color of a dusty rose. Furthermore, the floral lace was adorned with dark pink silk thread.
Brigitte Bardot
At her second wedding, to actor Jacques Charrier, Brigitte donned a small pink and white plaid dress. In general, this pattern was used at that time mainly in the design of home textiles. But thanks to Brigitte's light hand, it quickly became popular in clothing. The dress commissioned by Bardot was sewn by fashion designer Jacques Esterel. Photos from the star's wedding were published on the covers of all magazines and newspapers.
Would you like to try any of these wedding dresses? Or maybe you like a famous outfit that wasn't included in this list?