On the official site for the Chinese animated adaptation of the novels written by Mo Xiang Tong Xiu, Mo Dao Zu Shi, the opening sequence without credits for the broadcast in Japan with Japanese dubbing was published. The video features the opening song performed by the CIVILIAN band and titled "Senya Souka".
The series is scheduled to premiere in Japan on January 10, 2021, while its original skip in China took place between July and October 2018, with a total of fifteen episodes. A second season titled Xian Yun Pian premiered in August 2019 and featured eight episodes. A third season was confirmed in the post-credits scene of the final episode of the second, but no further details have been revealed since.
Cast of voices
Ryohei Kimura as Wuxian Wei.
Shinnosuke Tachibana as Wangji Lan.
Hikaru Midorikawa as Wanyin Jiang.
Saori Hayami as Yanli Jiang.
Toshiyuki Morikawa as Xichen Lan.
Yuki Kaji as Ling Jin.
Shimba Tsuchiya as Sizhui Lan.
Natsuki Hanae as Huaisang Nie.
Production team
Ke Xiong was in charge of project direction at B.CMAY PICTURES studios, as well as writing and supervising the scripts and art direction.
Xing Liu and Sha Liang were in charge of writing the scripts.
The CIVILIAN band performs the opening song titled "Senya Souka", while singer Aimer performs the closing song titled "Kiji".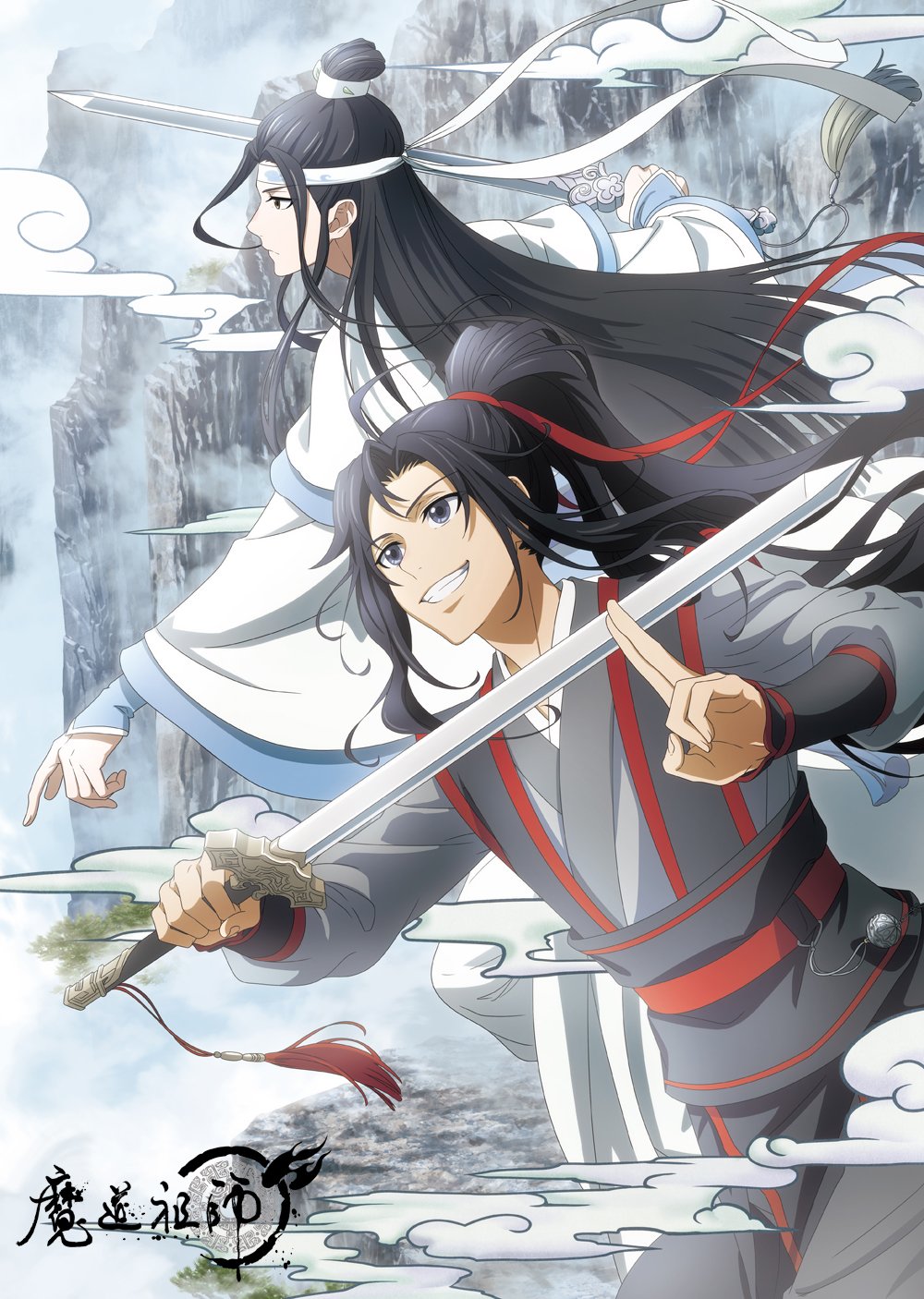 Synopsis of Mo Dao Zu Shi
Xian – The state of immortality that all cultivators strive to achieve. However, there is a dark energy lying below: the forbidden Mo Dao or demon path. Through an unfortunate series of tragedies, this is the path that cultivator Wei Wuxian stumbles upon during his teachings. His rise to power is accompanied by chaos and destruction, but his reign of terror comes to an abrupt end when cultivator clans overpowered him and he was killed by his closest ally.
Thirteen years later, Wei Wuxian reincarnates in the body of a lunatic and reunites with Lan Wangji, a former classmate of his. This marks the beginning of a supernatural mystery that alone drives the clans and threatens to disrupt their daily lives.