In the most recent issue of Shueisha's Weekly Shonen Jump magazine, it was announced that the anime adaptation for the manga written by HiRock and illustrated by Shinya Komi, EX-ARM, will premiere on January 10, 2021 through from Japanese television stations TOKYO MX, BS Fuji and Sun TV. Remember that the series will also be available on the Crunchyroll platform for global broadcast.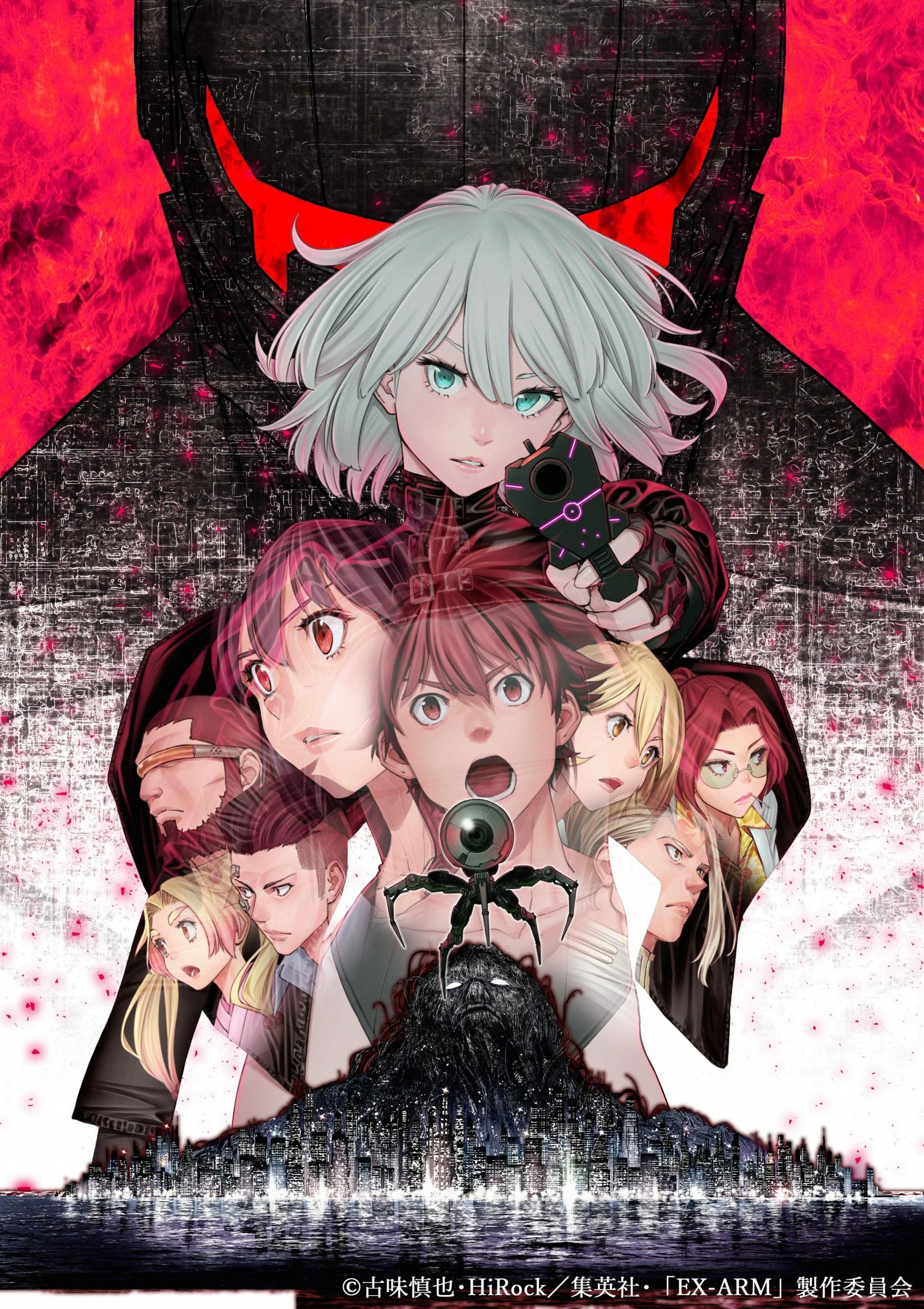 Originally, the premiere for this title was scheduled for July 2020, however, due to the effects of the new coronavirus disease (COVID-19) pandemic on production, the decision was made to delay it.
Shinya Komi and HiRock began publication of the manga in Grand Jump magazine in February 2015 as a remake of their EX-VITA manga. The series moved to the Shonen Jump Plus app and website in December 2017.
Cast of voices
Souma Saitou as Akira Natsume.
Mikako Komatsu as Minami Uezono.
Akari Kitou as Alma.
Daisuke Namikawa as Soushi Shiga.
Sumire Uesaka as Chikage Rokuoin.
Yui Ishikawa as Alisa Himegami.
Taku Yashiro as Kimura.
Shoumaru Zouza as Kondo.
Production team
Yoshikatsu Kimura is directing the anime at Visual Flight Studios.
Tommy Morton is in charge of writing and supervising the scripts.
Sou Kimura is in charge of the composition of the soundtrack.
EX-ARM Synopsis
2014: Akira Natsume seems to have a near phobia of electronic devices while being very good at diagnosing them. One day, he decides to change to look better and get a girlfriend just like his older brother did … However, Akira dies suddenly in an accident.
16 years later, a special police officer and him android companion recover and activate a highly advanced Artificial Intelligence and superweapon called EX-ARM and put him in full control of their ship as his last resort. Turns out the AI ​​is actually Akira's mind!