Within a week of its release in Japan, the first Blu-ray / DVD compilation package of the second season of Gotoubun no Hanayome (The Quintessential Quintuplets) anime was reported to have accumulated 3,493 units sold.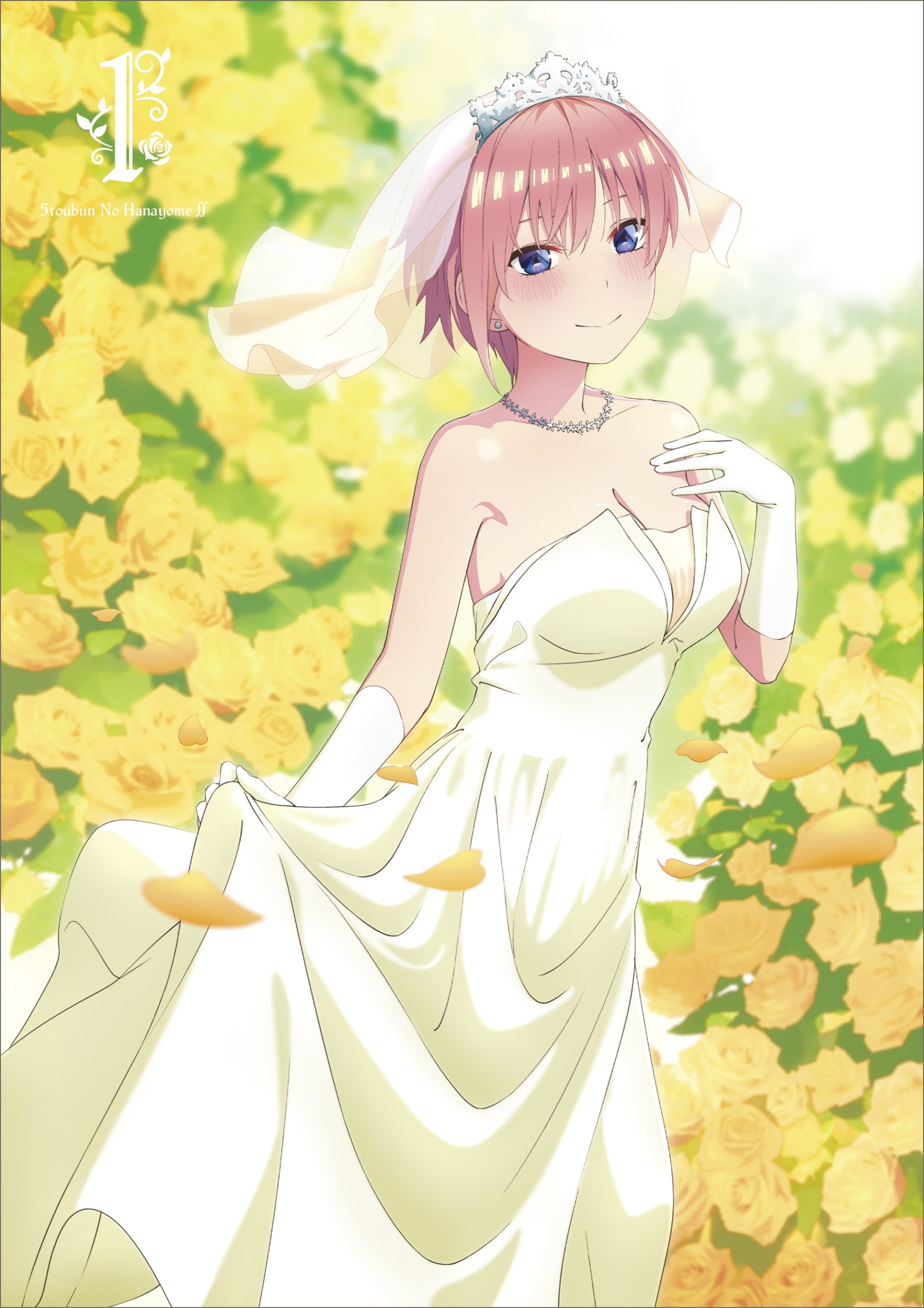 The package was released in Japan on March 17 and includes episodes first to third of this second season, the Blu-ray version is priced at 7,800 yen (about $ 75) and accumulated 2,917 copies sold, while the version DVD is priced at 6,800 yen (about $ 65) and has accumulated 576 copies sold. Among the benefits are listed a series of special illustrations, sketches of the character Ichika Nakano, and a copy of her answers in the final exam.
This second season premiered in Japan on January 7, with its global broadcast in the hands of the Crunchyroll platform. In fact, its premiere was scheduled for October 2020, but was postponed due to the effects of the COVID-19 pandemic. Finally, Haruba published the manga in Kodansha publisher's Weekly Shonen Magazine between August 2017 and February 2020. The publisher collected the work into a total of fourteen volumes and in April 2020 began the color reprint of the work directly. in volume format.
Production team
Kaori Fujita is directing the anime at Bibury Animation Studios, replacing Satoshi Kuwabara and Tezuka Productions.
Keiichirou Ouchi is in charge of writing and supervising the scripts.
Masato Katsumata is in charge of character design and animation direction.
Hanae Nakamura is in charge of the composition of the soundtrack, in collaboration with Miki Sakurai.
Gotoubun no Hanayome 2nd Season Synopsis
Through the diligent guidance of his tutor Fuutarou Uesugi, the Nakano quintuplets' academic performance shows signs of improvement, even if their path to graduation remains difficult. However, as they continue to cause various situations that delay any actual tutoring, Fuutarou becomes increasingly involved in their personal lives, further complicating their relationship with each other.
On another note, Fuutarou slowly begins to realize the existence of a possible connection between him and the past that he believes to have shared with one of the five girls. With everyone's feelings beginning to develop and overlap, will they be able to maintain their bond strictly with that of a teacher and his students, or will they mature into something entirely different?