Entertainment
Household objects that make you look cheap when you're not
The home environment not only influences the mood of a person, but also reveals his character, talks about his habits and lifestyle. Possibly you yourself have noticed all the information that can be obtained just by looking at someone's bedroom. But if some things show creative thinking or the ingenuity of their owners, others simply convey poverty.
When choosing furniture and decor, we do not aspire to make a good impression on guests. However, we would like to live in a modest but cozy and modern home. And not in a space flooded with psychological poverty. That is why we have looked for things that make an interior considerably cheaper and we will be grateful if you help us complete our list.
1. Long rugs or rugs in the hallway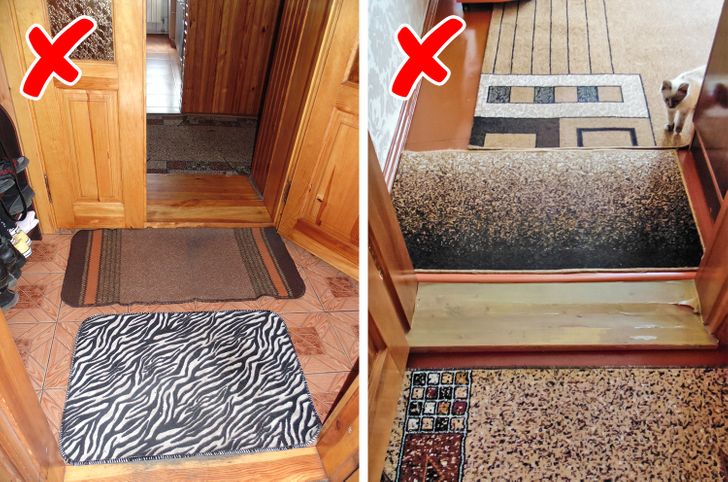 In addition to the fact that fiber textiles accumulate all the dirt, they do not last long. And the poor appearance of long rugs or rugs in front of each door can ruin the aesthetics of any space. 20-30 years ago they were placed in all bedrooms and hallways to create soundproofing, to hide a horrible floor or simply to cover the openings where the air entered. That is, their main goal was to save on a repair or heating. So even in the best modern apartments, a lot of rugs give a look of poverty and bad taste.
2. Curtains with wooden sticks or beads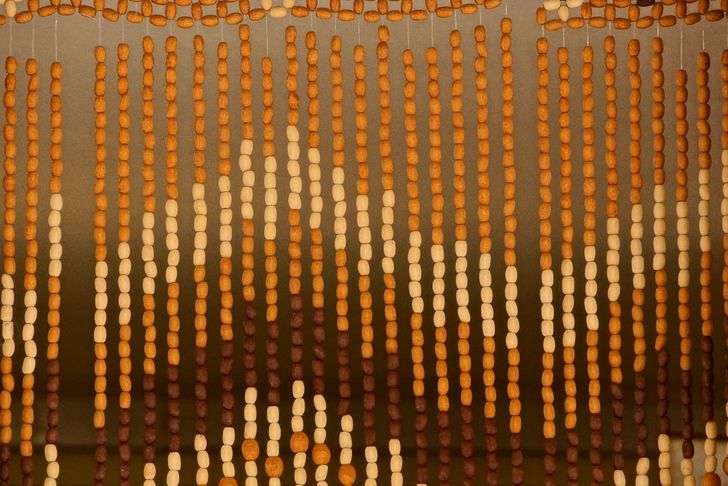 Before many people hung curtains of thread, beads, wooden sticks and even wrappings between the bedrooms to delimit the space. However, such curtains are practically meaningless (only for those people who like to pass through the noise these materials make when they collide with each other) and in 2019 this article became an anti-trend.
Simple curtains will help you divide your home into zones or cover an entryway without a door, but they must be used with caution. In addition, the bathroom and the bedroom must necessarily be separated with a door from the rest of the rooms.
3. Print photos and put fancy frames on them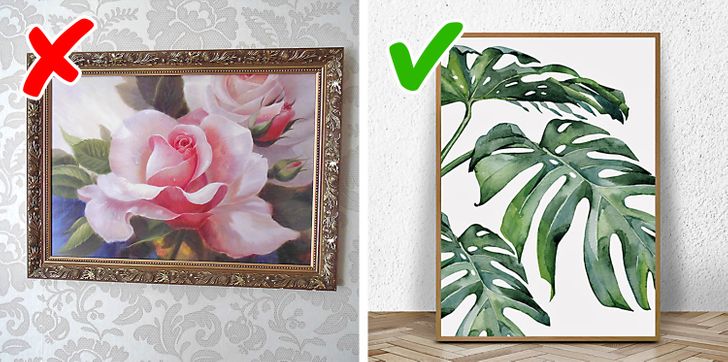 Despite the fact that a painting is not an object of first necessity, it is in charge of characterizing the personality of a human being, of showing his wishes and financial possibilities to decorate his home. And while a famous canvas looks expensive and refined, a low-budget photographic print raises questions about the homeowner's financial status.
A canvas with a mass market print set in an ornate frame looks ridiculous. Indoor posters will become a good alternative: they are not expensive, but at the same time they do not look cheap.
4. Cushion covers made of the same material as the upholstery of sofas or curtains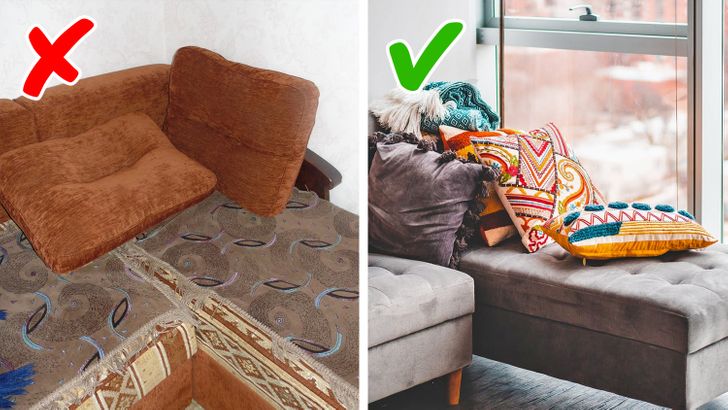 Accessories in the tone of upholstery often complement budget furniture, which is why the space looks cheap and boring. Also, they have the horrible property of distorting the shape of the sofa. And once fashionable cushions made from the same material as curtains, look as though they were made from scraps of fabric for cost-saving purposes.
Beautiful accent pillows or stylish covers can help you correct the situation. The main thing is that they create a contrast with the upholstery and that they do not get lost in the environment.
5. Silk sheets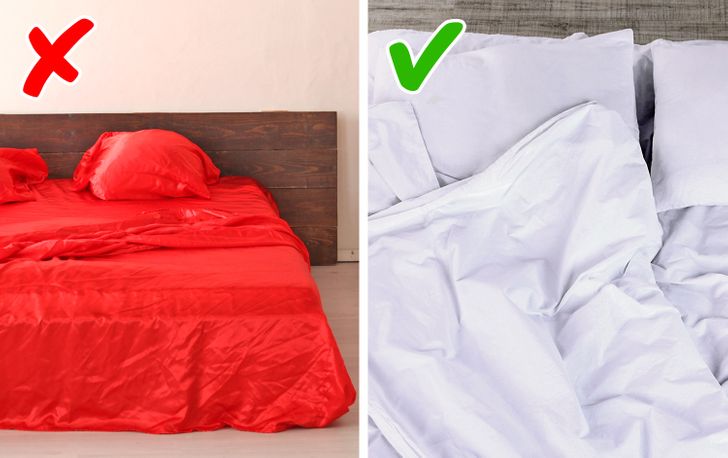 Due to the high cost of silk, many people buy cheap imitations of polyester, which look horrible and are uncomfortable to wear. But true silk is not an attribute of wealth either, quite the opposite. Manners and etiquette expert William Hanson assures that wealthy people select cotton or linen sheets.
What objects or decoration items seem cheap or in bad taste, even if they cost a lot of money? We await your answers.