Health
How to turn gym exercises into exercises for your home routine
If you like to exercise at home, and you prefer that your room also works as a gym, perhaps you have had a hard time not having the necessary equipment to perform some of your exercise routines. Fortunately, whether it's substitutes for weights, benches, or even garters, there are things around your house that can replace them.
We got creative and brought you this list of exercises modified from things you can find around your home.
1. Climb steps with just a chair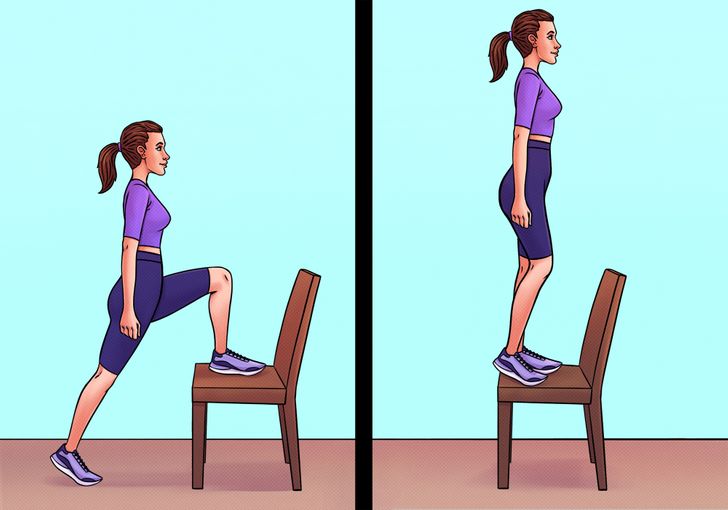 Take a chair and put your foot on the seat.
Push up, as if you were climbing a step, until you have both feet up.
Get off the chair and repeat.
Perform 3 sets of 15 reps: alternate your supporting leg for full exercise. With this exercise you will strengthen your glutes and legs.
2. Strengthen triceps with a table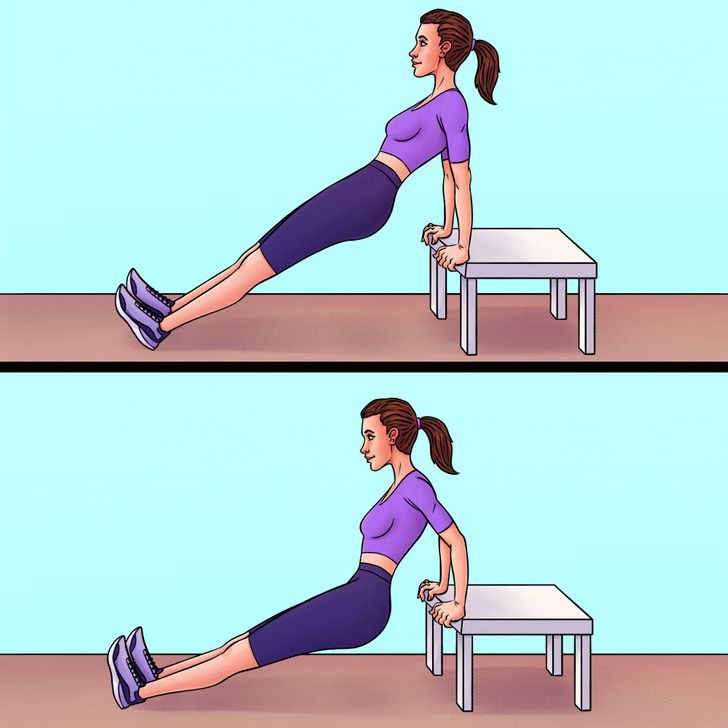 For this exercise it is ideal to use a stool, armchair or a low table. You will have to perform 3 sets of 15 repetitions.
Sit with your back to the table and rest your hands on the edge.
Straighten your legs and, using the strength of your arms, go up until your arms are straight.
Use your strength to lower yourself, and when your arms reach a 90 ° angle, move back up.
3. Squats on the wall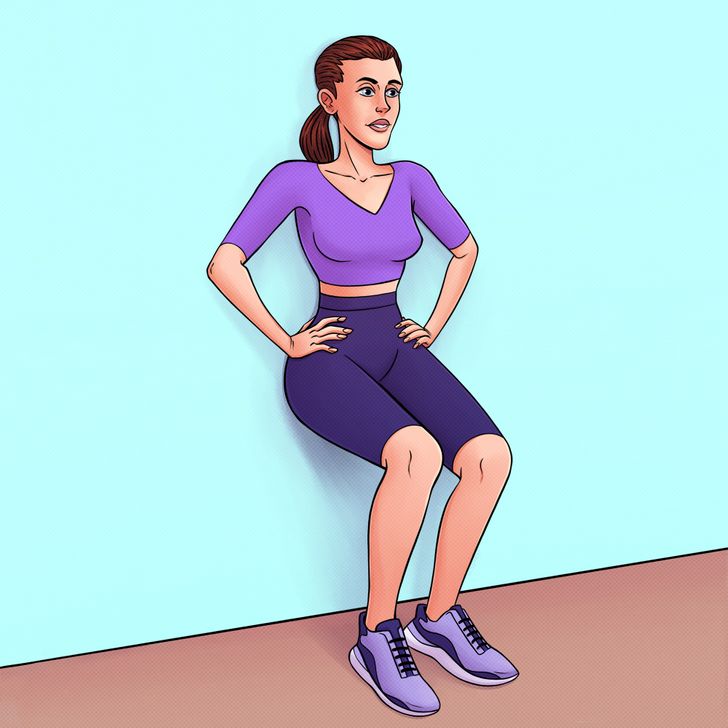 Lean your back against the wall and stand at a 90 degree angle — as if you were sitting in an invisible chair.
Stay in this position for 30 seconds to two minutes to strengthen your legs.
With this exercise, you will work your entire lower body, in addition to helping you build resistance. You can divide the time into smaller chunks to make it easier for you.
4. Deep wall squats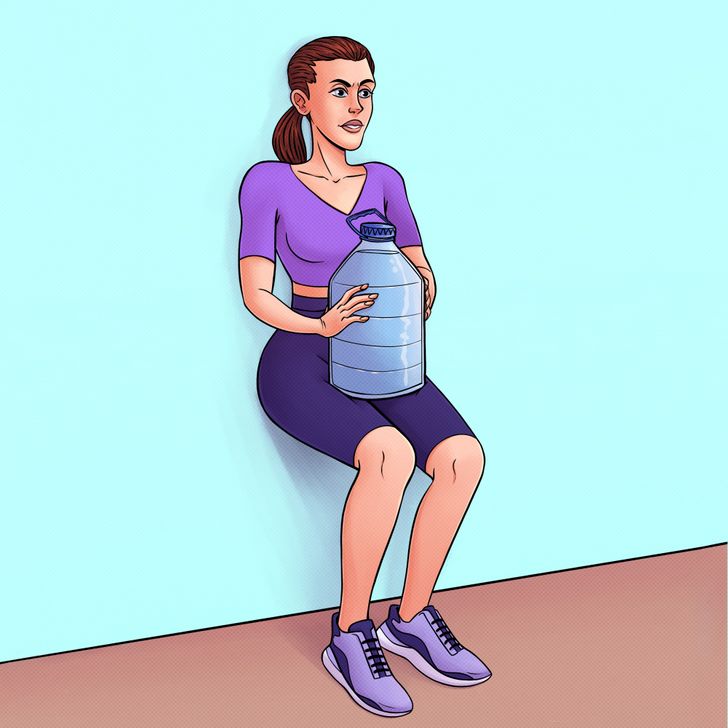 Follow the same instructions from the previous exercise, but add some weight on your legs, such as a small jug or a bottle of detergent, to enhance the effect of the training.
5. Leg slide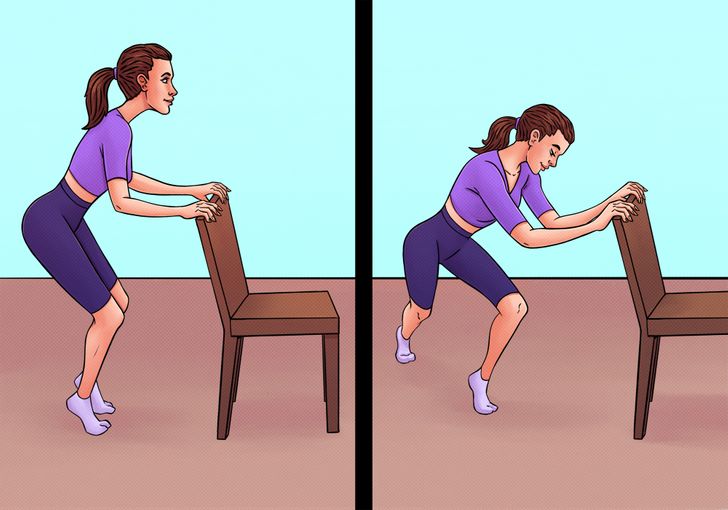 Stand behind a chair and rest your hands on the back.
Raise your heels and slide your right leg back until it crosses your left leg.
The position you will do will be like that of a lunge, but slightly diagonally.
Repeat with the left leg.
This exercise is to work your whole body, including balance. Perform this shift 20 times for each leg. To make your feet slide easily you can use socks or paper plates as support.