On the official site for the anime adaptation of the light novels written by Yuuki Yaku and illustrated by Fly, Jaku-chara Tomozaki-kun, the first promotional image of the project was published.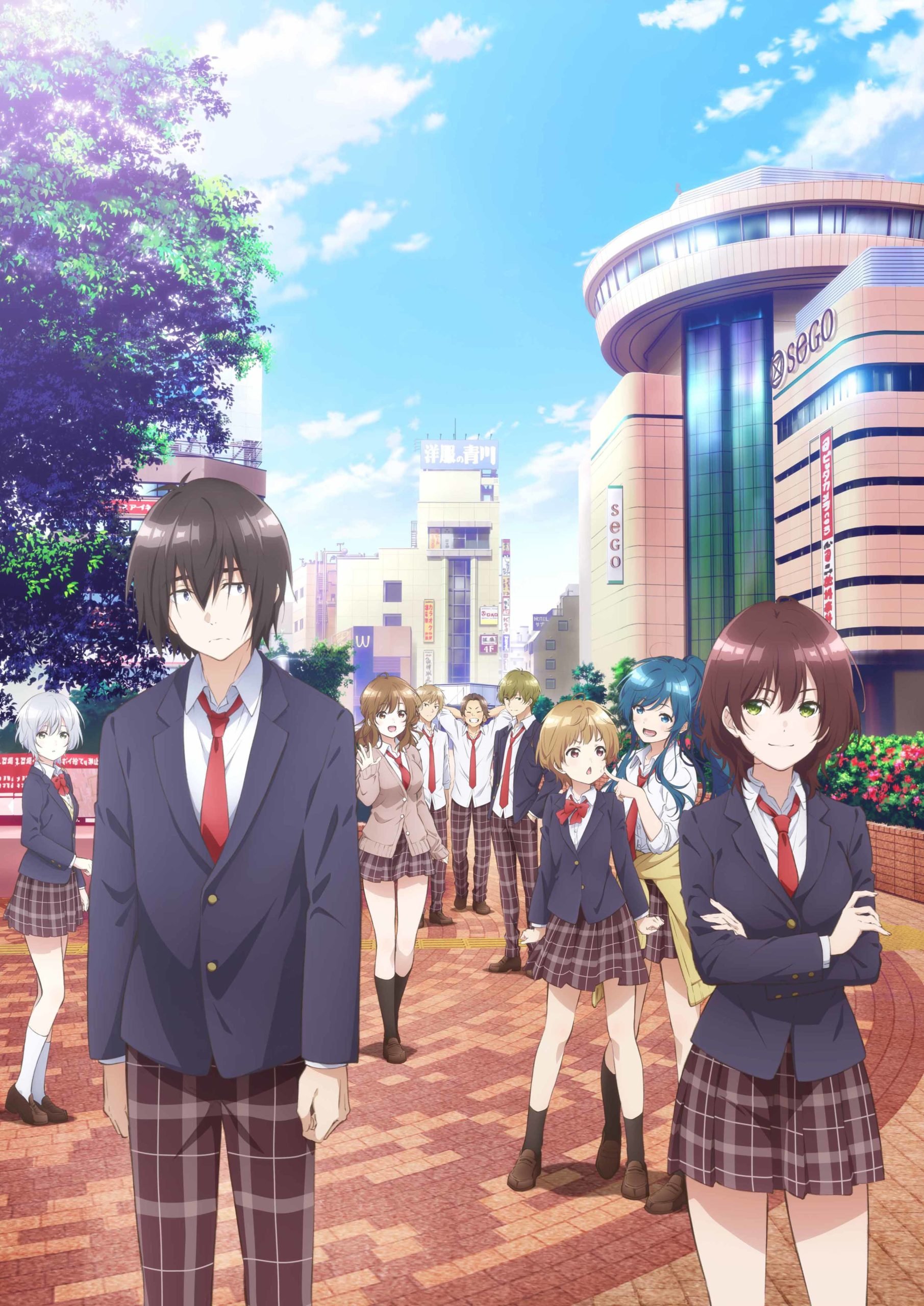 The statement also revealed that the series has dated its premiere for the month of January 2021. For their part, Yaku and Fly began publishing the light novels through the Shogakukan publishing house in May 2016. The publisher published the eighth volume on April 17.
The work is also inspiring a manga adaptation by Eight Chida, who has published it in Square Enix's Monthly Gangan Joker magazine since December 2017. The publisher published the third compiled volume on April 17.
Cast of voices
Gen Sato as Fumiya Tomozaki.
Hisako Kanemoto as Aoi Hinami.
Ikumi Hasegawa as Manami Nanami.
Ai Kayano as Fūka Kikuchi.
Ryouko Maekawa as Hanabi Natsubayashi.
Nene Hieda as Yuzu Izumi.
Nobunaga Shimazaki as Takahiro Mizusawa.
Nobuhiko Okamoto as Nakamura.
Shuntarou Mizuno as Takei.
Production team
Shinsuke Yanagi is directing the anime at Project No.9 studios.
Fumihiko Shimo is in charge of writing and supervising the scripts.
Akane Yano is in charge of character design.
Synopsis of Jaku-Chara Tomozaki-kun
Tomozaki is one of the best gamers in Japan, and in his opinion, the game of life is the worst. There are no clear rules on what to do, it's horribly balanced, and nothing makes sense. But then he meets a girl who is just as good as him, and she proposes to teach him some tricks …