Entertainment
Jewellery that Lady Diana once wore (and where are they now)
Princess Diana of Wales was a woman who monopolized the UK media on more than one occasion, both for her activities as a member of the royal family and her humanitarian work as for her appearance. Jewelry was the perfect complement to that style that characterized her, and she reflected this by wearing necklaces, bracelets and accessories with elegance. Today, a part of her fine collection of precious stones went beyond being sometimes used by her in her public acts, and is still preserved.
We bring you the history of some of the accessories that Lady Diana wore and, above all, what was the fate that each piece had after she left.
1. Diana's engagement ring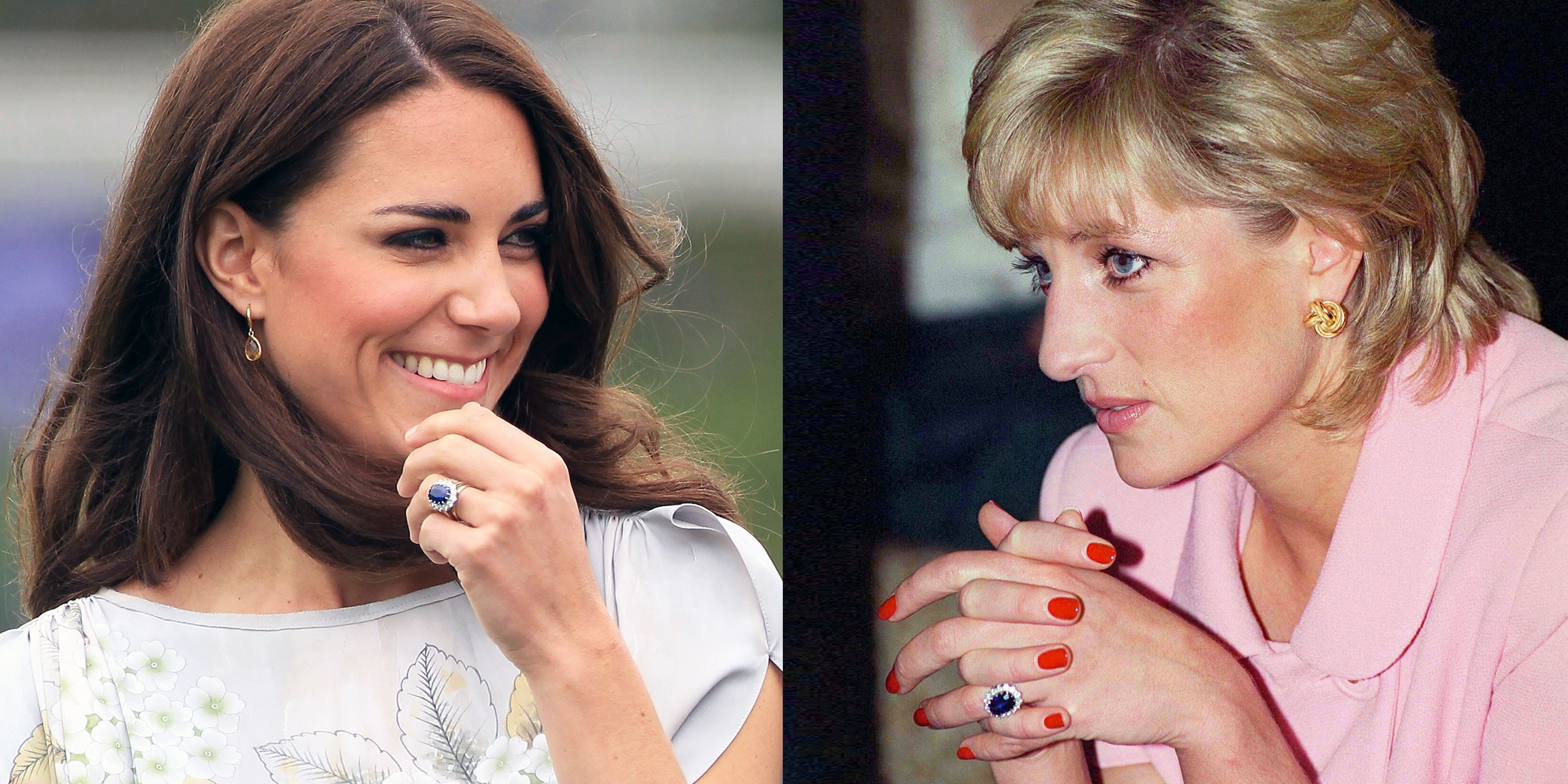 For her engagement to Prince Charles, Lady Di chose a ring made with a Ceylon blue oval sapphire surrounded by 14 white diamonds from the royal family's trusted jewellery house. The design was inspired by the wedding gift Queen Victoria received in 1840. Today this piece is held by the Duchess of Cambridge, Kate Middleton, who received it from Prince William as her engagement ring in 2010. .
2. Sapphire earrings
As a present for her wedding, then-Successor Prince Fahd of Saudi Arabia presented Diana with a sapphire jewelry set that included drop earrings and diamonds, the design of which matched her engagement ring. These were seen in various events of the princess in the 80s and 90s. Currently, it is another of the jewels that Kate Middleton inherited, via her husband, William, with the difference that they were modified to be single earrings. piece. We got to see the Duchess wearing them on a visit to Dundee in 2019.
3. Butterfly-shaped earrings
During a visit to Canada in the mid-1980s, Princess Diana wore a set of gold and diamond earrings with the figure of a butterfly, which, while not prominent, caught the attention of the camera's clinical eye. over 30 years later, the Duchess of Sussex, Meghan Markle, paid tribute to him wearing this accessory that was guarded by Prince Harry. The earrings were appreciated in her ears during her first royal trip to Australia.
4. Choker with four rows of Japanese pearls
According to a published book on Garrard jewelery and its relationship with the British crown, Queen Elizabeth II ordered a choker made from a set of pearls delivered by the Japanese government. The piece, which features four strands of pearls and a diamond brooch in the center, was given to Princess Diana, who wore it at a reception given by the princes of the Netherlands.
And, apparently, Kate Middleton was also given this gem. Proof of this is an image that was taken of her and in which she is seen wearing the choker for Her Majesty's 70th wedding anniversary.
5. Prince of Wales feather brooch
This brooch set on an oval of diamonds and adorned with emeralds consists of a three-feather insignia representing the Prince of Wales and includes the motto "I Serve". In 1981, Diana received it as a wedding gift from the Queen Mother, and incorporated it into a necklace that was part of the set given to her by the Saudi crown prince.
In recent years, the accessory has been used, again as a brooch, by Duchess Camilla of Cornwall, second wife of Prince Charles of Wales.