In its most recent update, the Pixiv platform revealed that the animated Jujutsu Kaisen franchise has already surpassed Kimetsu no Yaiba in search trends among female users. Third place was taken by the smartphone game, Disney Twisted-Wonderland. On the other hand, it should be noted that some Japanese forums took this as "sad news", including headlines such as "Jujutsu Kaisen begins to be eroded by fujoshi fever! His popularity among women surpasses Kimetsu no Yaiba! Previously it was only popular with men.
Regarding the ranking of searches by male users, it was occupied by the smartphone game Blue Archive, the Mushoku Tensei franchise: Jobless Reincarnation and the Azur Lane franchise, respectively.
Gege Akutami began publishing the manga in Shueisha publisher's Weekly Shonen Jump magazine in March 2018. The publisher published the thirteenth compiled volume on October 2, followed by the fourteenth on January 4 in Japan. The work recently surpassed 30 million cumulative copies in circulation.
The play is inspiring an anime adaptation currently airing and confirmed with a total of 24 episodes, produced by MAPPA studios under the direction of Seong-Hu Park (Garo: Vanishing Line, The God of High School) and scripts written by Hiroshi. Seko (Ajin, Dorohedoro, Inuyashiki).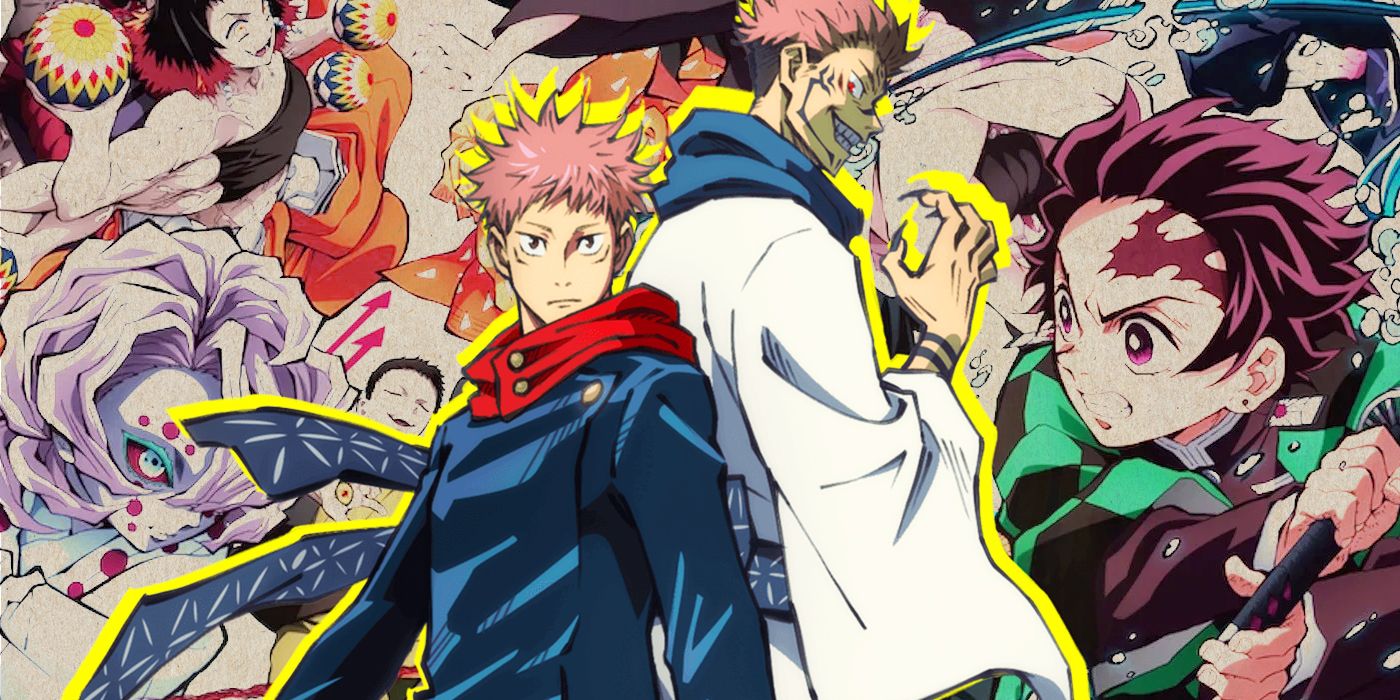 Jujutsu Kaisen Synopsis
High school student Yuuji Itadori, who idly indulges in baseless paranormal activities with the Occult Club, spends his days in the club room or in the hospital, where he visits his bedridden grandfather. However, this leisurely lifestyle soon takes a turn for the bizarre when he unknowingly comes across a cursed object. Unleashing a chain of supernatural events, Yuuji finds himself suddenly thrown into the world of Curses with terrible beings formed by human malice and negativity, after swallowing said item, which is revealed to be a finger belonging to the demon Sukuna Ryoumen, the "King of Curses".
Yuuji experiences firsthand the threat these curses pose to society when he discovers his own newly acquired powers. Introduced to the Tokyo Metropolitan Jujutsu Technical Preparatory School, he begins to walk a stretch from which he cannot return: the path of a Jujutsu Wizard.