Entertainment
"Keeping Up with the Kardashians" Years After The Premiere
The Kardashian family is one of the most popular in the entertainment world. Almost all of its members are celebrities with thousands of followers on social media, ranging from ex-athletes to businessmen, models and singers. These people have lived through many things since their reality show premiered in 2007, and for 20 seasons they shared with everyone their lives full of luxury, funny moments and, above all, a lot of drama.
We invite you to see how much the members of this family have changed from the first season of their television show until today.
Kris Jenner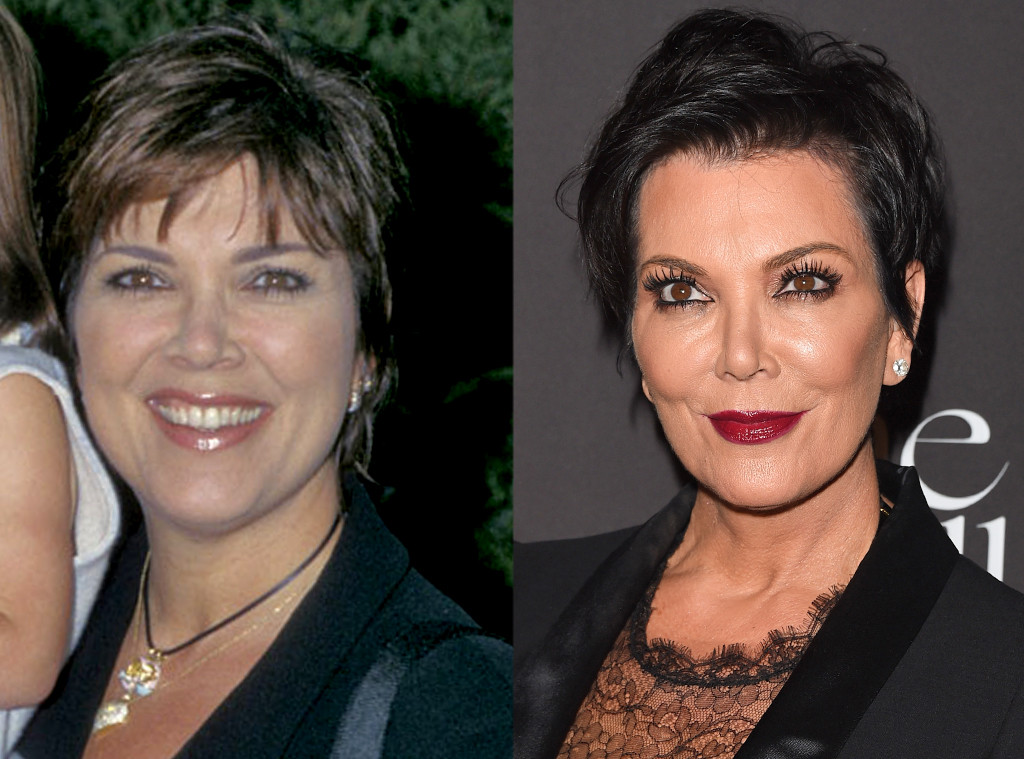 The mother and head of the Kardashian-Jenner family is an American television personality. She married attorney Robert Kardashian, with whom she had her first 4 children. Later he had two daughters with Caitlyn Jenner (formerly Bruce Jenner). Since 2007 she starred in the family's reality show, where she took advantage of "embarrassing" moments to bring everyone to the spotlight.
Caitlyn Jenner
He started the reality show as Bruce Jenner. At the time he was the husband of Kris Jenner and the father of Kylie and Kendall. He became a showbiz personality thanks to this show, but he is also an ex-athlete who even won a gold medal in the decathlon at the 1976 Olympics.
In 2015, she decided to change her sex and officially go on to call herself Caitlyn Marie Jenner. Additionally, she starred in her own show, I Am Cait, where she showed off her gender transition.
Kourtney Kardashian
Kourtney is the older sister of the Kardashians. She is a social media personality, where she promotes the beauty products she created with her sisters. It also has some children's clothing stores. In 2019 she launched Poosh, a lifestyle blog where she mainly talks about beauty and healthy living.
She began dating Scott Disick in 2006, with whom she had 3 children, but the couple separated due to problems he had with alcohol.
Khloé Kardashian
Khloé appeared in some of the reality show spin-offs with Kourtney. She loves to show her life on television, as she starred in her own show, Khloé & Lamar, along with her ex-husband, and started another show called Dash Dolls, which is about the employees of her boutique located in Hollywood.
In 2017, she announced that she was expecting a daughter with her partner, Tristan Thompson, whom she named True Thompson. She also had her own talk show, Kocktails with Khloé, and currently has a docuseries on health and sports called Revenge Body with Khloé Kardashian.
Kim Kardashian
Before Kim Kardashian was the well-known celebrity she is today, she gained a lot of popularity for being the friend and stylist of Paris Hilton. Later, in 2002, she was embroiled in an intimate video scandal, which made her even more popular. And in 2007, with the launch of the reality show, she became quite a personality.
After two failed marriages, in 2012 she confirmed her relationship with rapper Kanye West, with whom she has 4 children: North, Saint, Chicago and Psalm. Currently, she has a cosmetics brand, KKW Beauty, and also a clothing and girdle brand, which is called Skims.
What celebrities do you think have changed since they became famous? What is your favorite reality show?