On the official site for the anime adaptation of the light novels written by Kei Sazane and illustrated by Ao Nekonabe, Kimi to Boku no Saigo no Senjou, Aruiwa Sekai ga Hajimaru Seisen, the third promotional video for the project was posted.
The video reveals that the series will premiere in Japan on October 7, and shows a fragment of the opening song performed by Kaori Ishihara and titled "Against." Additionally, new cast members include:
Azumi Waki ​​as Sisbell Lou Nebulis IX.
Aya Hisakawa as Millavair Lou Nebulis VIII.
Kei Sazane and Ao Nekonabe began publishing the light novels through Fujimi Shobo publisher's Fantasia Bunko imprint in May 2017. A total of seven volumes have been published to date, and Yen Press publishes it in English under the title Our Last Crusade or the Rise of a New World. Finally, a new promotional image was also revealed.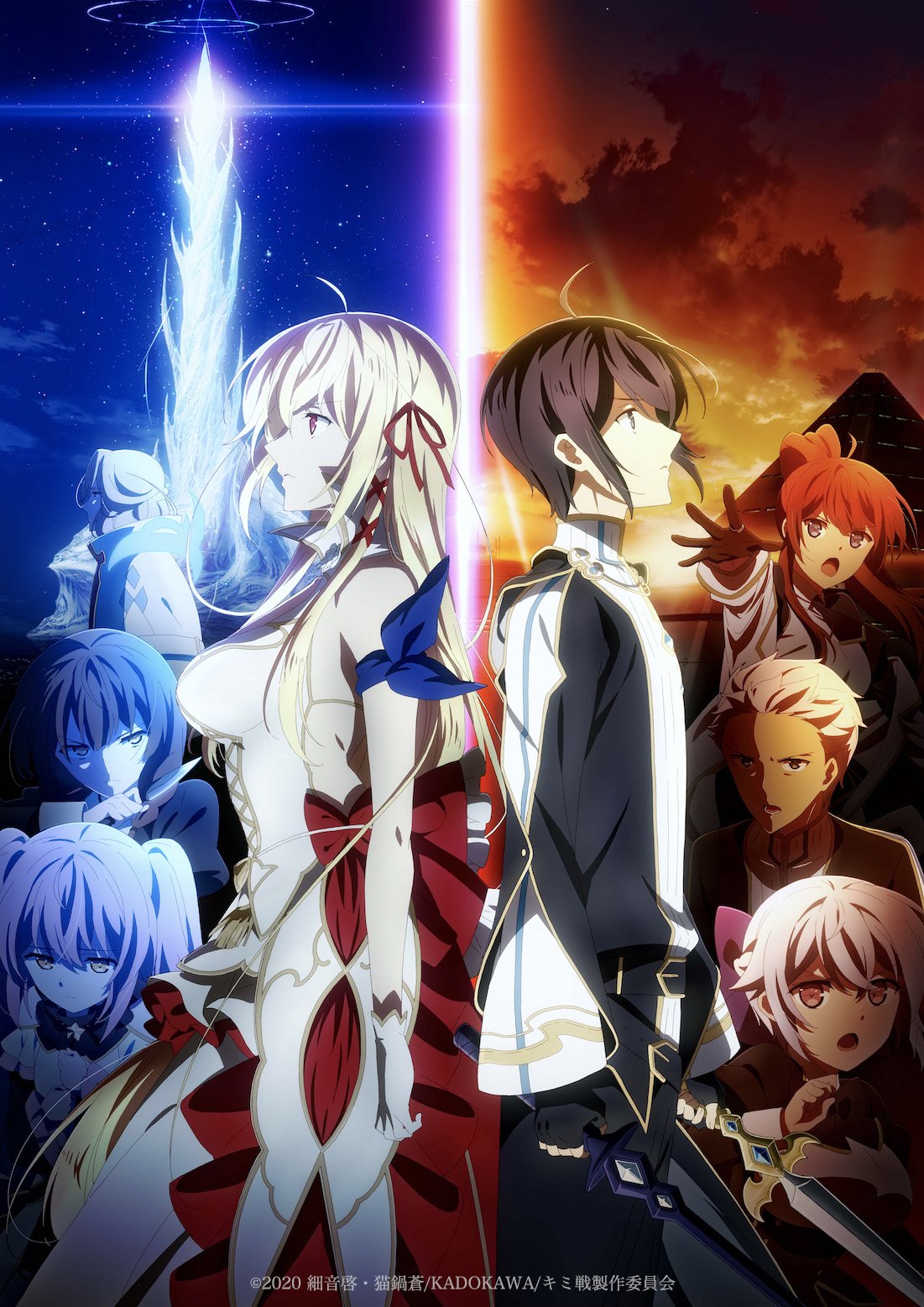 Cast of voices
Yuusuke Kobayashi as Iska.
Sora Amamiya as Aliceliese Lou Nebulis IX.
Kaori Ishihara as Nene Alkastone.
Nao Shiraki as Mismis Klass.
Shunichi Toki as Jhin Syulargun.
Yumiri Hanamori as Rin Vispose.
Production team
Shin Oonuma (BOFURI: I Don't Want to Get Hurt, so I'll Max Out My Defense, ef: a tale of memories, Watamote) and Mirai Minato (Fate / kaleid Iiner Prisma Illya, Masamune-kun no Revenge, Sunohara -sou no Kanrinin-san) are directing the series at SILVER LINK studios.
Kento Shimoyama (Death March Kara Hajimaru Isekai Kyousoukyoku, Binbogami ga !, Servant x Service, Naka no Hito Genome [Jykkyouchuu]) is in charge of writing and supervising the series scripts.
Kaori Sato (Tasogare Otome x Amnesia) is in charge of character design and animation direction.
Synopsis of Kimi to Boku no Saigo no Senjou, Aruiwa Sekai ga Hajimaru Seisen
The Empire, endowed with an advanced level of knowledge, and the Imperial Household Agency of Nebulis feared as the "Country of the Witches", wage a fight that lasts in time. On the battlefield a boy and a girl meet. The swordsman who became the ultimate force on the battlefield at the youngest age throughout the entire history of the Empire: Iska. The Ice Witch Princess praised as the strongest in the entire Imperial Household Agency: Aliceliese.
Both fall in love with each other, our last crusade or the beginning of a new world?