On the official site for the animated adaptation of the manga written and illustrated by Tomohito Oda, Komi-san wa, Komyushou desu (Komi Can't Communicate), the first promotional video of the project was published. The press release confirmed the previously leaked production details.
The series has its premiere scheduled for next October through TV Tokyo in Japan, while no platform has yet confirmed its distribution in the West. For his part, Oda began publishing the manga in May 2016 through Shogakukan publisher's Weekly Shonen Sunday magazine. The work already has more than 5.2 million copies in circulation.
Cast of voices
Aoi Koga (Kaguya Shinomiya in Kaguya-sama: Love is War) as Komi Shouko.
Komi-san wa, Komyushou desu
Gakuto Kajiwara (Asta in Black Clover) as Hitohito Tadano.
Komi-san wa, Komyushou desu
Rie Murakawa (Ram in Re: Zero kara Hajimeru Isekai Seikatsu) as Najimi Osana.
Production team
Ayumu Watanabe is in charge of directing supervision, while Kazuki Kawagoe (Beyblade Burst God, Beyblade Burst GT) is in charge of anime direction at OLM Studios (Pokemon, Kenpuu Denki Berserk, Utawarerumono).
Deko Akao (3D Kanojo: Real Girl, Akagami no Shirayuki-hime, Hige wo Soru. Soshite Joshikousei wo Hirou, Nazo no Kanojo X) is in charge of writing and supervising the scripts.
Atsuko Nakajima (Bungou to Alchemist: Shinpan no Haguruma, Princess Princess, Sakamoto Desu ga?) Is in charge of character design.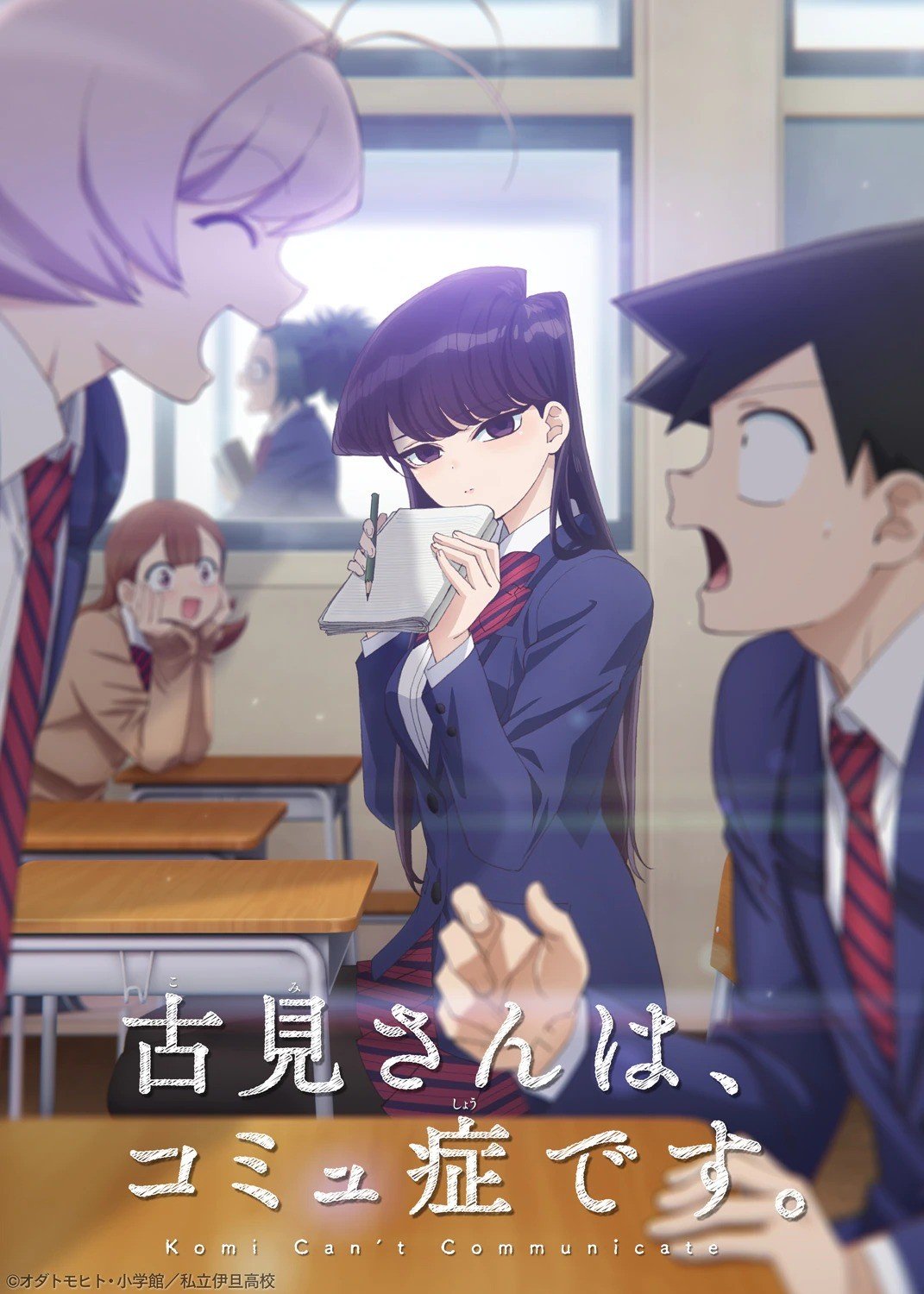 Synopsis of Komi-san wa, Komyushou desu
On her first day attending Itan Private Academy, Shouko Komi immediately receives overwhelming attention and popularity due to her stoic beauty and refined elegance, which is why she is perceived as a goddess by her classmates.
However, only Hitohito Tadano, an average student assigned to the seat next to her in class, is able to discover that behind what everyone else believes, Komi actually has a serious problem communicating with others. Tadano then decides to help her fulfill her dream of making a hundred friends.