On the official site for the third season of the anime adaptation of the light novel series written by Mamare Touno, Log Horizon, which is titled Log Horizon: Entaku Houkai, the second promotional image for the project was revealed.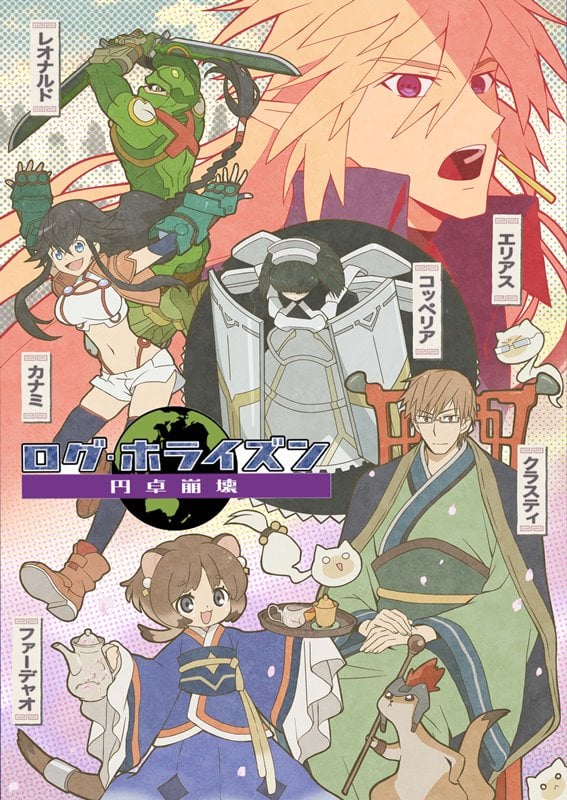 The series has its premiere scheduled for January 13, 2021 and is confirmed with a total of twelve episodes. In fact, the premiere was scheduled for the month of October this year, but this was postponed due to the effects of the COVID-19 pandemic on production.
The first season of the anime premiered in October 2013 and was produced by Satelight Studios, while the second season premiered in October 2014 and was produced by Studio Deen.
Cast of voices
Takuma Terashima as Shiroe.
Emiri Katou as Akatsuki.
Tomoaki Maeno as Naotsugu.
Jouji Nakata as Nyanta.
Takahiro Sakurai as Krusty.
Tetsuya Kakihara as Rundellhous Kode.
Yukiyo Fujii as Tetora.
Mariya Ise as Rayneshia El-Arte Corwen.
Production team
Shinji Ishihira is directing the series at Studio Deen.
Toshizo Nemoto is in charge of writing and supervising the series scripts.
Yasuharu Takanashi is in charge of composing the soundtrack.
Shouji Hata is in charge of the sound direction.
Log Horizon: Entaku Houkai Synopsis
Five years later comes a new season!
One year after the adventurers were transported to the game world "Elder Tale", Akiba's prosperity begins to be threatened after the appearance of a new monster called "Genius", a power struggle between the aristocrats of East and West, and a growing power gap between the adventures themselves.
Ultimately, the Round Table, the symbol of your unity, will address these issues.