Entertainment
Movie and series wardrobe details with hidden messages and meanings
Many times, we forget the amount of small details that must be taken into account when making a series or a movie. Not only do you need a good script, good actors, a good director, and a good production team, but costumes are essential as well, as it generally helps tell a story. Everything that appears on the screen has a reason for being and many times, the wardrobe has certain hidden or visible details that mean more than we imagine.
We love to find those details that are sometimes overlooked, and in these films we saw certain clues hidden from the viewer in the characters' clothing.
1. Jo and Laurie's vests in Little Women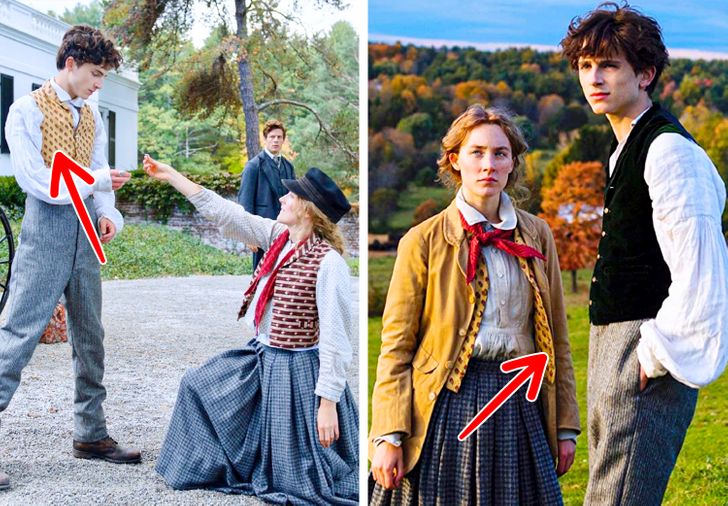 Jo and Laurie constantly swap vests throughout the movie. In the words of the director herself, this symbolized that they were her other half, they were such for which. The idea came from costume designer Jacqueline Durran, who made several identical pieces to make it look like they shared the clothes.
2. The color pink and Dolores Umbridge in Harry Potter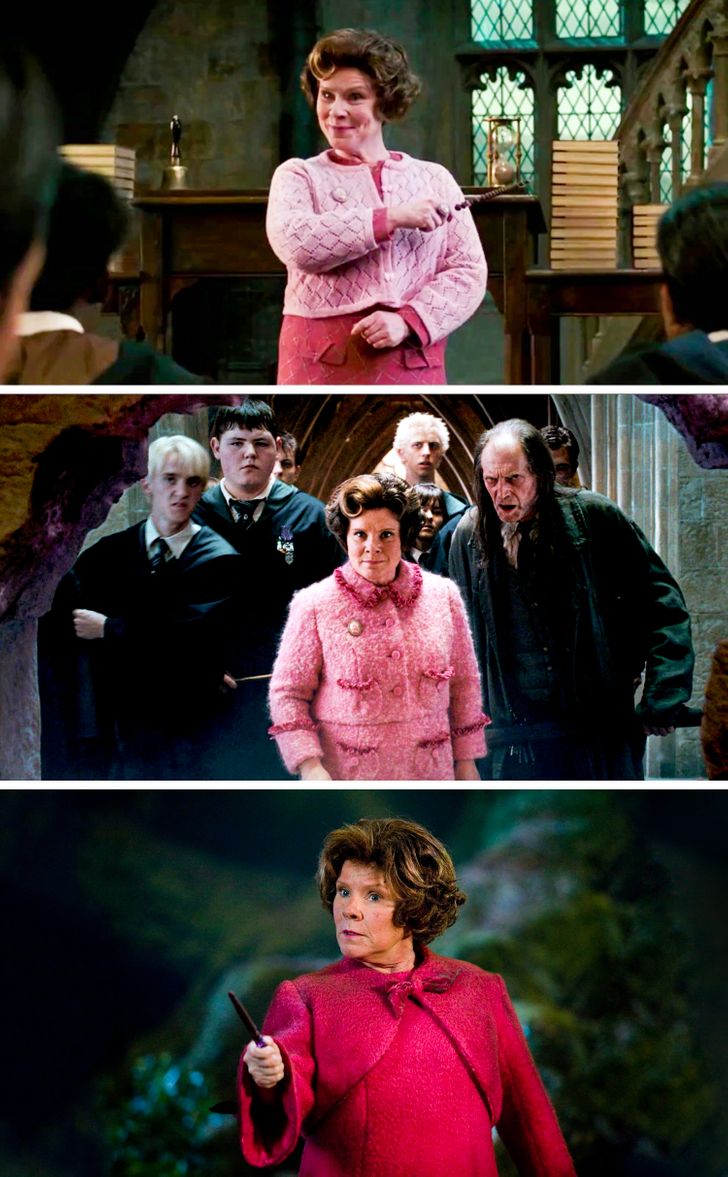 A very curious detail, and that perhaps has gone unnoticed by many, is that in Harry Potter and the Order of the Phoenix, the pink color of the costumes of the lousy Dolores Umbridge becomes more intense as she increases her powers. This even led to changing Nymphadora Tonks's hair color from pink (as in the book) to purple, because the filmmakers wanted pink to only relate to Professor Umbridge.
3. The colors in Black Panther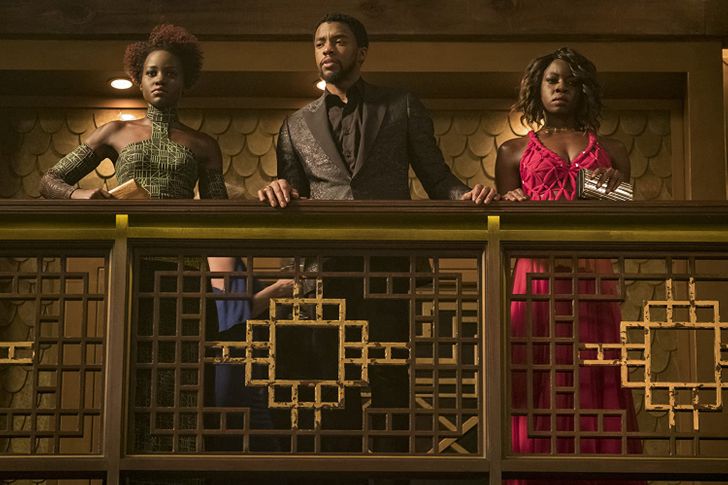 When they go to the casino, the three main characters of Black Panther dress in the traditional colors of African culture: Nakia, green; T'Challa, in black, and Okoye, faithful to red. These colors predominate throughout the film. While to represent foreigners and elements that do not belong to Wakanda, blue is used. In the photo, we see that a blonde woman passes behind them, clearly a foreigner, and she is wearing a blue dress.
4. Chris Evans's clothes in Between razors and secrets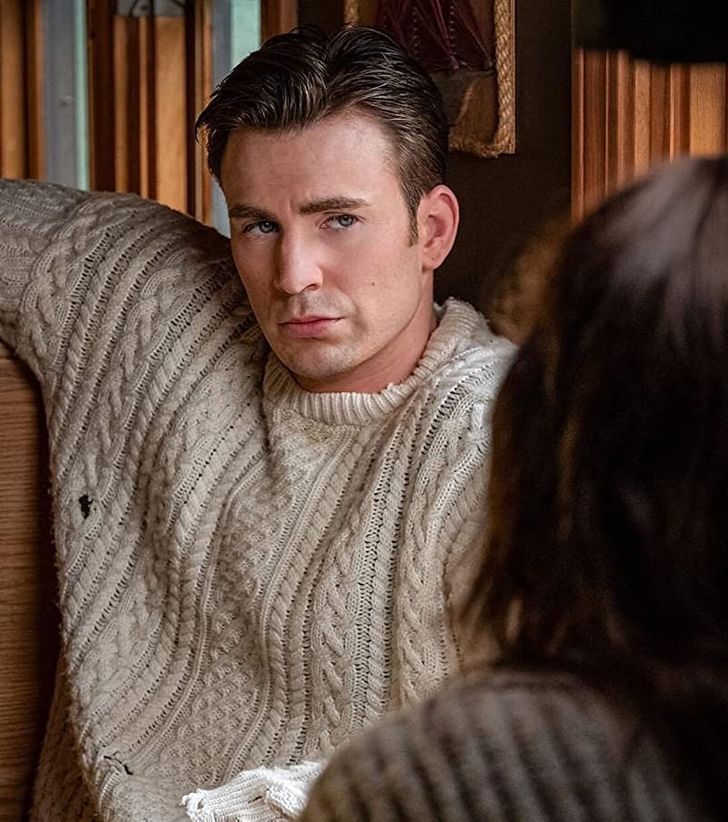 The director of the film suggested to the costume designer that the character played by Chris Evans have expensive, designer clothes, but sloppy, to give him a disinterested air. She then decided to pierce the sweaters that Evans would wear and even wear the soles of her shoes.
5. Will's costume in Stranger Things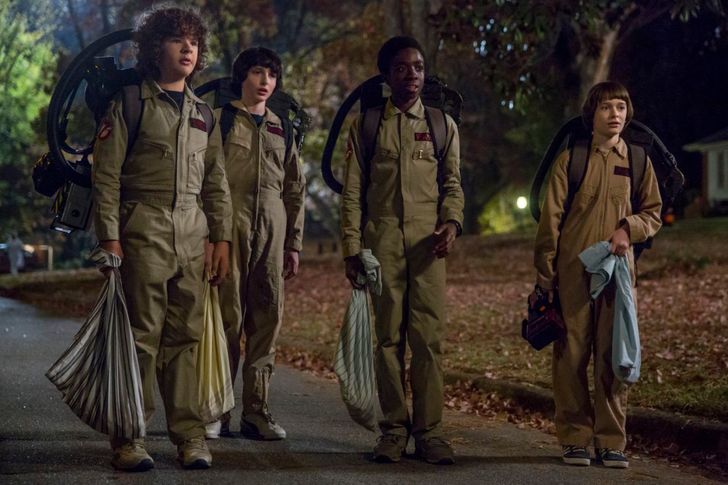 In the episode of Halloween, the second of the second season, the four friends dress up as the Ghostbusters. Kim Wilcox, the costume designer, wanted to differentiate Will's suit from the other boys. Her costume is more "homemade." You can tell that it is handmade and with fewer resources, it even looks a bit too large. This was done on purpose, to show that her mother had less time and fewer financial resources than the other families.
What strikes you the most in a movie wardrobe? Do you remember any detail that seemed like a wink or a clue to the viewer?