On the official site for the animated adaptation of the Mushoku Tensei: Jobless Reincarnation (Mushoku Tensei: Isekai Ittara Honki Dasu) light novels, a promotional image for the second half of the project was posted. The image reveals that this second part will debut next October in Japan.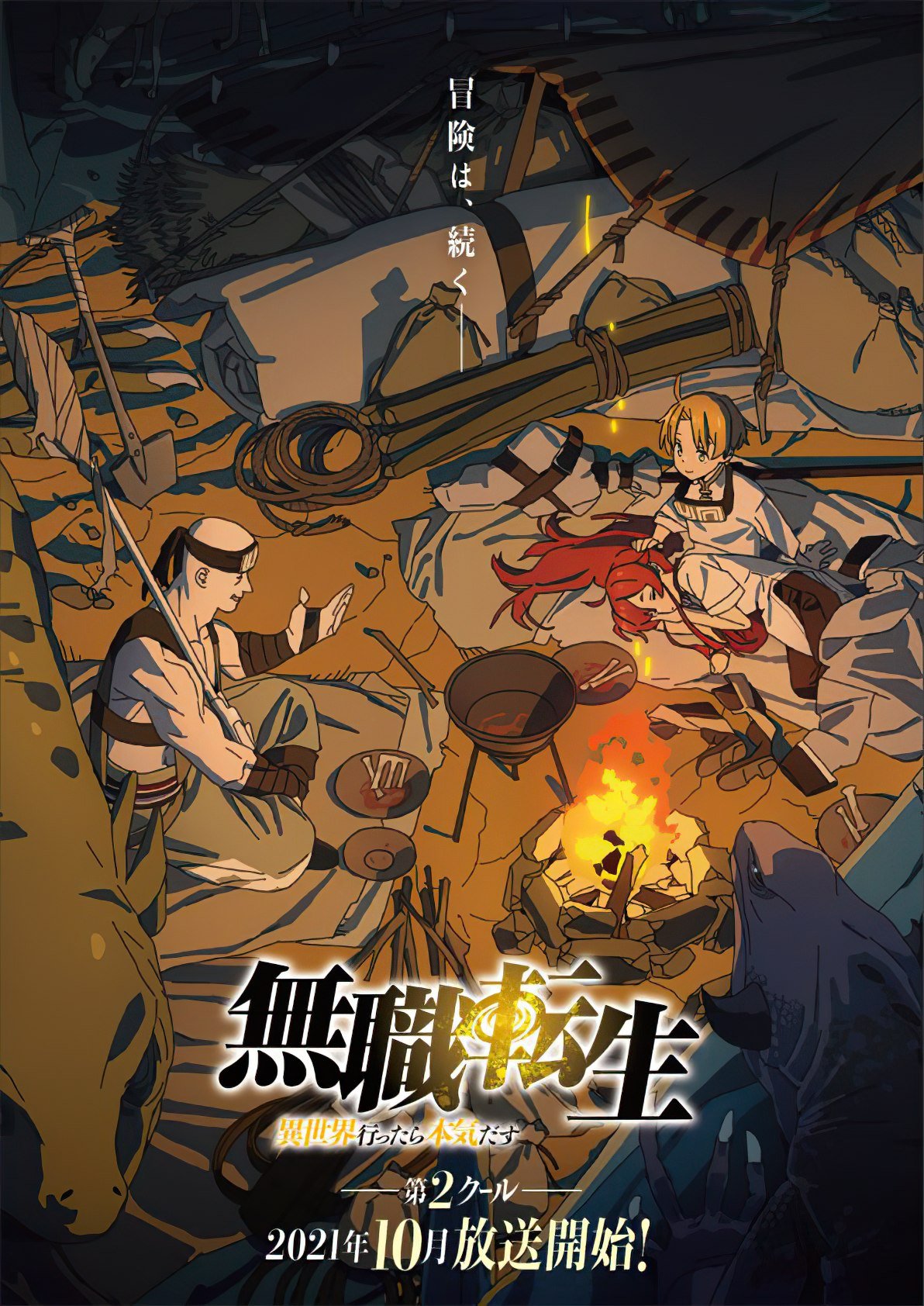 It should be noted that, according to the planning of the third and fourth Blu-ray packages of this project, this second part should have been released in July. The official site has also modified these release dates to the following:
Package 3: Delayed from October 20, 2021 to January 19, 2022.
Package 4: Delayed from December 22, 2021 to March 16, 2022.
The animated adaptation aired the first half of eleven episodes during the Winter-2021 season, to later air the rest of the adaptation (episodes twelve to twenty-three). The production is carried out by Studio Bind, a studio created specifically for its development, and its international distribution is in the hands of Funimation.
Mushoku Tensei Synopsis: Jobless Reincarnation
Despite being bullied, despised, and oppressed his entire life, a thirty-four-year-old hikikomori still found the determination to try something heroic, only to have it end in a tragic accident. But in a twist of fate, he awakens in another world as Rudeus Greyrat, beginning a new life as a baby born to two loving parents.
Preserving his memories and knowledge of his previous life, Rudeus quickly adapts to his new surroundings. With the mind of an older adult, he begins to display a magical talent that exceeds all expectations, honing his skill with the help of a magician named Roxy Migurdia. Rudeus learns to use the sword with his father, Paul, and meets Sylphiette, a girl his age who quickly becomes best friends with him. When Rudeus's second chance at life begins, he tries to make the most of his new chance while conquering his traumatic past. And maybe, one day, he can find the one thing he couldn't find in his old world: love.