On the official site for the animated adaptation of the Mushoku Tensei: Jobless Reincarnation (Mushoku Tensei: Isekai Ittara Honki Dasu) light novels, the project's fourth promotional video was posted. The video shows a preview of the new story arc that will begin with the ninth episode, scheduled for March 7 in Japan.
On the other hand, this adaptation has been broadcast in Japan since last January 10 and is confirmed with a total of twenty-three episodes, broadcasting eleven this season and the rest in the Summer-2021 season (July-September). The Funimation platform is in charge of its distribution in the West.
Cast of voices
Yumi Uchiyama as Rudeus Greyrat.
Konomi Kohara as Roxy Migurdia.
Ai Kakuma as Eris Boreas Greyrat.
Ai Kayano as Sylphiette.
Kenjiro Tsuda as Orsted.
Yuka Iguchi as Kishirika Kishirisu.
Rikiya Koyama as Perugius Dola.
Kengo Kawanishi as Arumanfi.
Production team
Manabu Okamoto (Gamers !, Akame ga Kill!) Is directing the project at Studio Bind, produced by EGG FIRM.
Yochiko Saitou (Assassins Pride, Comic Girls) and Kazutaka Sugiyama are in charge of character design and animation direction.
Yoshiaki Fujisawa (Akuma no Riddle, Gate: Jieitai Kanochi nite, Kaku
Tatakaeri, Love Live! School Idol Project) is in charge of composing the soundtrack.
Yuiko Oohara performs the opening song titled "Tabibito no Uta" as well as the closing song titled "Only".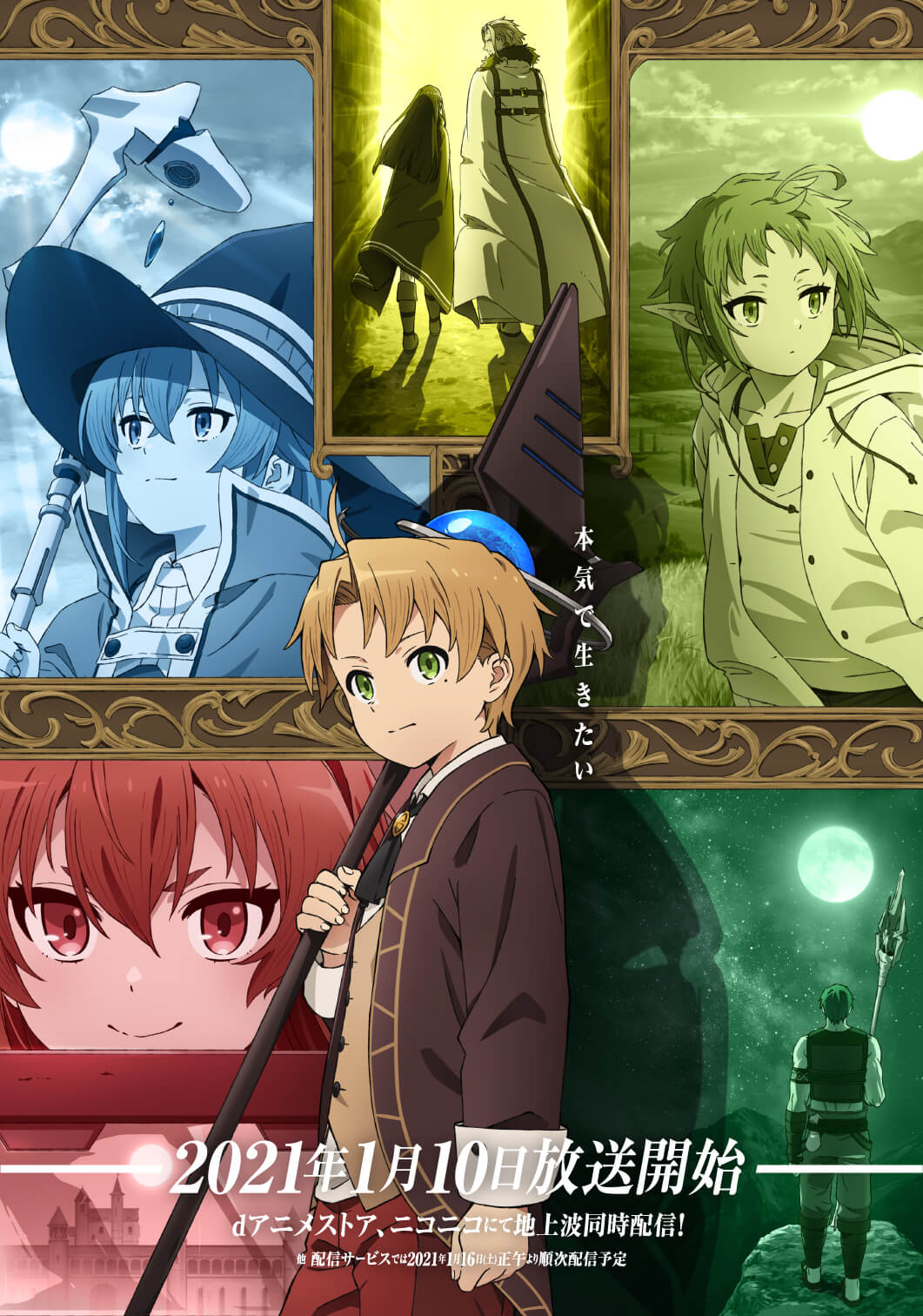 Mushoku Tensei Synopsis: Jobless Reincarnation
Despite being bullied, despised, and oppressed his entire life, a thirty-four-year-old hikikomori still found the determination to try something heroic, only to have it end in a tragic accident. But in a twist of fate, he awakens in another world as Rudeus Greyrat, beginning a new life as a baby born to two loving parents.
Retaining memories of him and knowledge of him from his previous life, Rudeus quickly adapts to his new surroundings. With the mind of an older adult, he begins to display a magical talent that exceeds all expectations, honing his skill with the help of a magician named Roxy Migurdia. Rudeus learns to use the sword with his father, Paul, and meets Sylphiette, a girl his age who quickly becomes best friends with him.
When Rudeus's second chance at life begins, he tries to make the most of his new chance while conquering his traumatic past. And maybe, one day, he can find the one thing he couldn't find in his old world: love.