On the official site for the animated adaptation of Nakaba Suzuki's manga, Nanatsu no Taizai, the first promotional video for the final season was posted, titled Nanatsu no Taizai: Fundo no Shinpan. The video confirms the premiere date set for January 6, 2021 in Japan.
Suzuki began publication of the manga in Kodansha publisher's Weekly Shonen Magazine in October 2012 and ended in March 2020, with a total of 41 compiled volumes. The anime's first season featured 24 episodes, produced by A-1 Pictures studios and released in October 2014. A 24-episode second season produced by the same studios premiered in January 2018.
However, starting with the third season there was a change in the animation studio. This season had 24 episodes and was produced by Studio Deen, released in October 2019. Finally, the announcement also included a new promotional image of the project.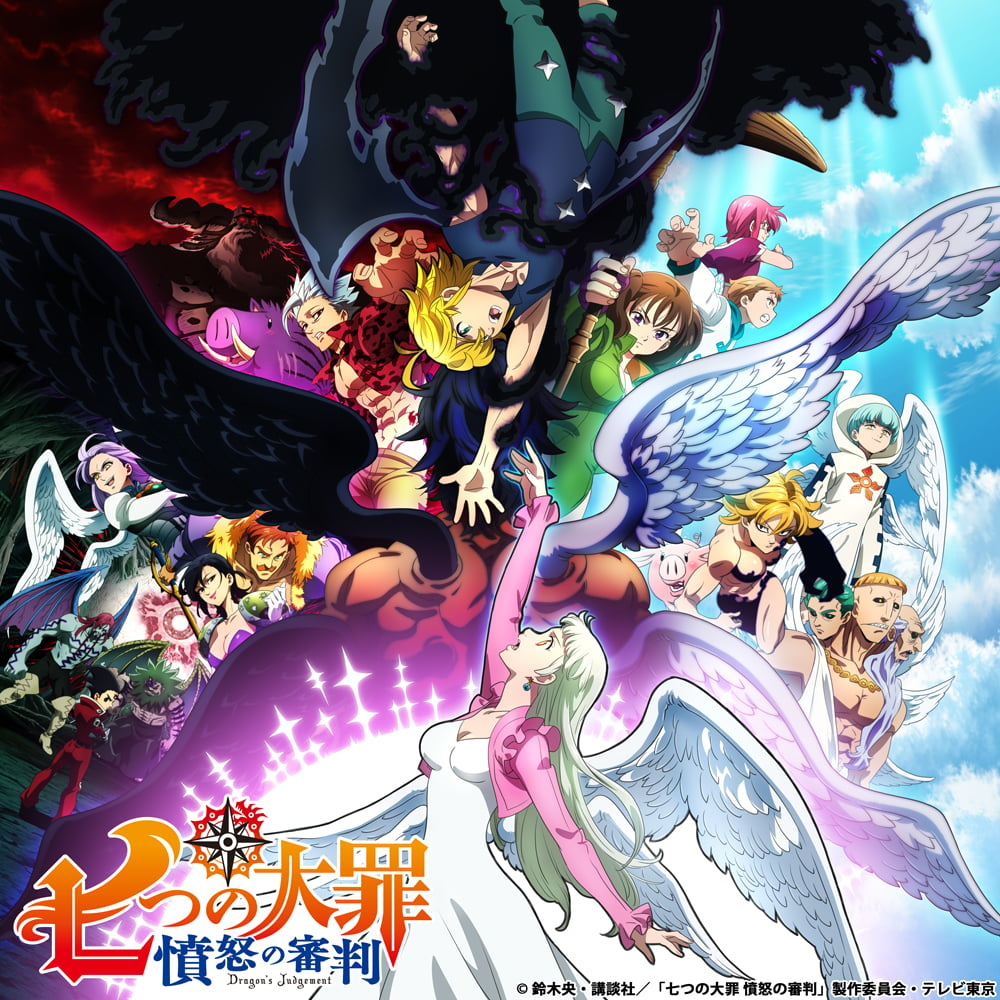 Cast of voices
Yuki Kaji as Meliodas.
Tatsuhisa Suzuki as Ban.
Tomokazu Sugita as Escanor.
Jun Fukuyama as King
Misaki Kuno as Hawk.
Aoi Yuuki as Diane.
Yuuhei Takagi as Gowther.
Sora Amamiya as Elizabeth Liones.
Maaya Sakamoto as Merlin.
Production team
Susumu Nishizawa is directing the anime at Studio Deen in collaboration with Marvy Jack Studios.
Rintarou Ikeda is in charge of writing and supervising the scripts.
Rie Nishino is in charge of the animation direction.
Hiroyuki Sawano, Kohta Yamamoto, and Takafumi Wada are in charge of composing the soundtrack.
Nanatsu no Taizai Synopsis
The Seven Deadly Sins are a group of knights from the Kingdom of Britannia who disbanded ten years ago accused of treason and for having carried out a coup against the Kingdom of Liones and its Holy Knights.
The third princess of Liones, Elizabeth Liones, meets the leader of the Seven Deadly Sins, Meliodas, and requests her help in rescuing the honor of the Holy Hairs, who are being manipulated by a demonic entity. Meliodas will then begin to reunite her companions, while multiple threats will try to destroy the peace each time they achieve it.