On the official site for Aniplex's original anime in collaboration with CloverWorks animation studios, Wonder Egg Priority, a new promotional video for the project was posted just before its Japanese premiere day.
The series is scheduled to premiere in Japan on January 12, while the Funimation platform will distribute it globally.
Cast of voices
Kanata Aikawa as Ai Ohto.
Tomori Kusunoki as Neiru Aonuma.
Shuka Saitou as Rika Kawai.
Hinaki Yano as Momoe Sawaki.
Production team
Shinji Nojima is credited with the original idea and is also in charge of writing and supervising the series scripts.
Shin Wakabayashi (7/22, Boku wa Robot Goshi no Kimi ni Koi wo Suru) is directing the anime at CloverWorks Studios.
Saki Takahashi (Ao Haru Ride) is in charge of character design and also serves as animation director.
DE DE MOUSE and Clammbon bassist Mito are responsible for composing the soundtrack.
The four main voice actresses will perform the title track titled "Life is Cider," under the musical unit name Anemoneria.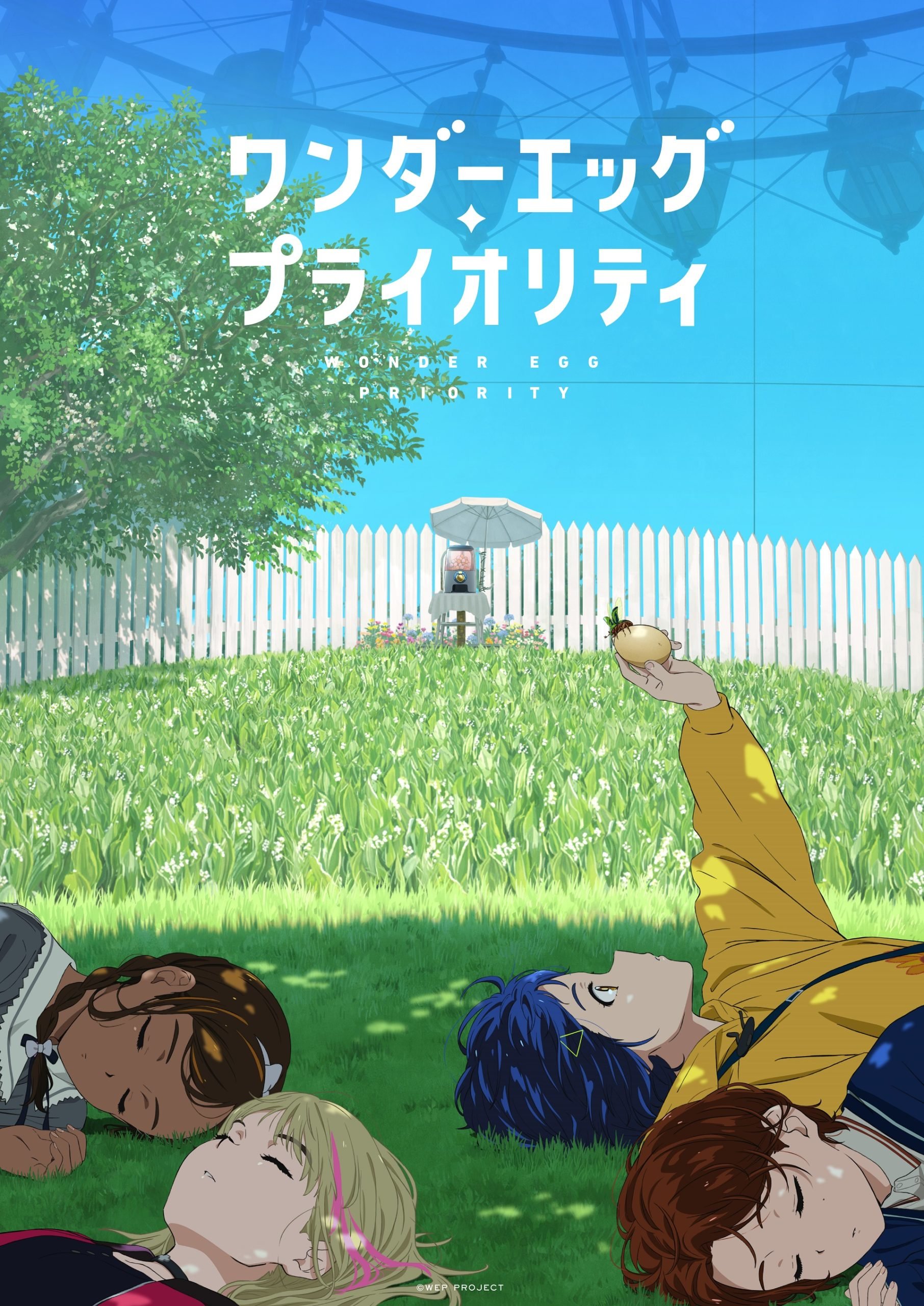 Wonder Egg Priority Synopsis
The story of this original anime begins when the protagonist, a 14-year-old girl named Ai Ohto, hears a mysterious voice as she walks at night in her hometown. That voice gives him an egg and tells him: "If you want to change the future, you just have to choose now. Now she believes in yourself and breaks the egg.