On the official site for Aniplex's original anime in collaboration with CloverWorks animation studios, Wonder Egg Priority, a new promotional video for the project was posted. The announcement included the voice cast, production crew and revealed that the series has dated its Japanese premiere to January 12, 2021.
The statement also revealed a new promotional image for this project.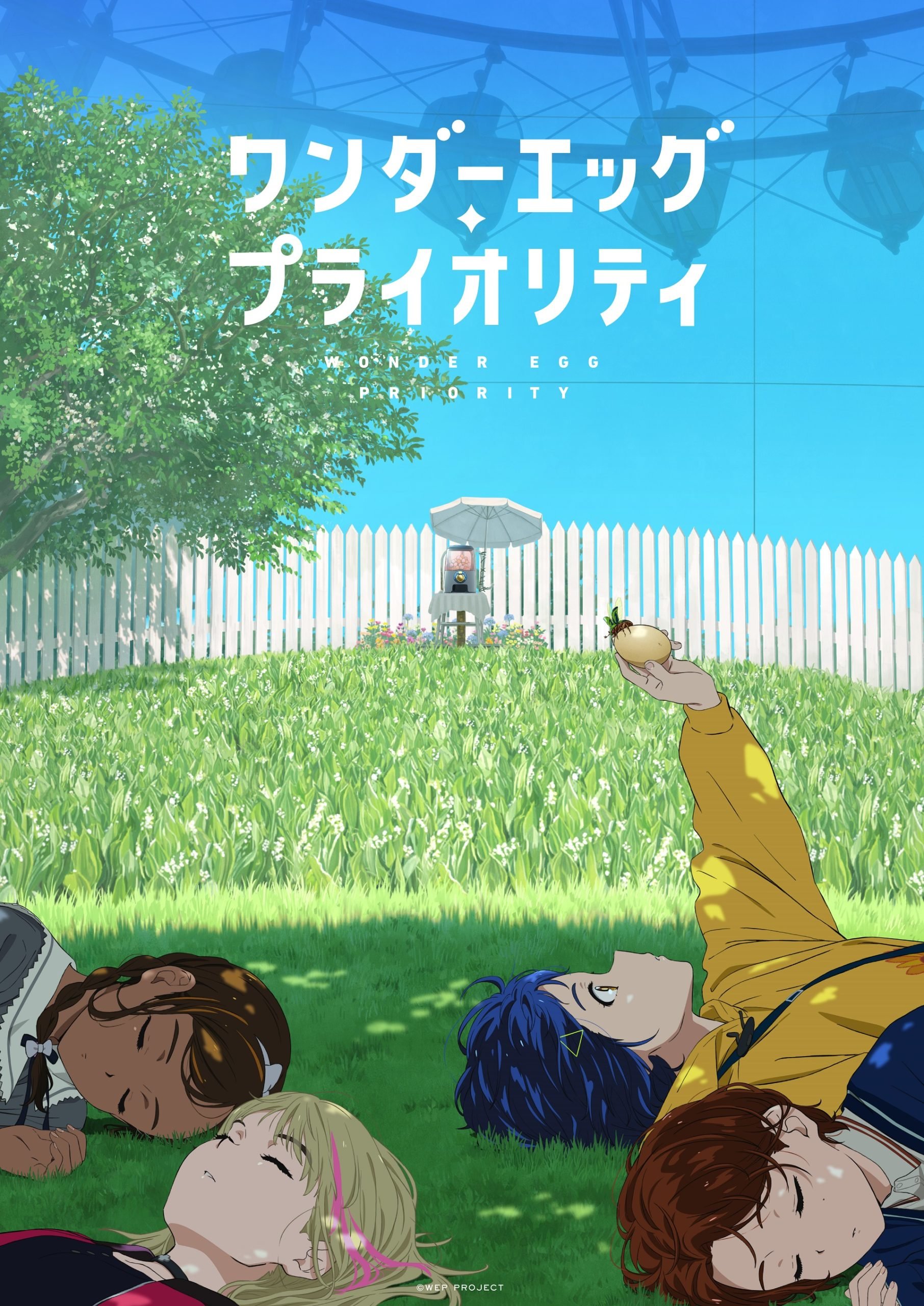 Cast of voices
Kanata Aikawa as Ai Ohto, a 14-year-old girl with heterochromia. Due to a certain event, she is not attending school right now.
Tomori Kusunoki as Neiru Aonuma, a 14-year-old girl who has a distinctive skin color and pigtails. She is very quiet and remains quiet most of the time, avoiding relating.
Shuka Saitou as Rika Kawai, a 14-year-old girl with a very distinctive hair color, including a pink streak. You don't save what you really think even if you just met someone.
Hinaki Yano as Momoe Sawaki, a 14-year-old girl with a distinctive mole and a slender figure. She is commonly mistaken for a man, but is very popular with girls.
Production team
Shinji Nojima is credited with the original idea and is also in charge of writing and supervising the series scripts.
Shin Wakabayashi (7/22, Boku wa Robot Goshi no Kimi ni Koi wo Suru) is directing the anime at CloverWorks Studios.
Saki Takahashi (Ao Haru Ride) is in charge of character design and also serves as animation director.
DE DE MOUSE and Clammbon bassist Mito are responsible for composing the soundtrack.
Wonder Egg Priority Synopsis
The story of this original anime begins when the protagonist, a 14-year-old girl named Ai Ohto, hears a mysterious voice while walking at night in her hometown. That voice gives him an egg and tells him: "If you want to change the future, you just have to choose now. Now, believe in yourself and break the egg ".
Interested in reading more? Click to read more anime news.