On the official site for Pierrot Studios' original anime Osomatsu-san, the distribution information for the compiled Blu-ray / DVD volumes was revealed, confirming that the series will have a total of 25 episodes.
Volume 1 (episodes 1-3) – December 25, 2020.
Volume 2 (Episodes 4-6) – January 22, 2021.
Volume 3 (episodes 7 to 9) – February 19, 2021.
Volume 4 (Episodes 10-12) – March 19, 2021.
Volume 5 (episodes 13-15) – April 23, 2021.
Volume 6 (Episodes 16-18) – May 21, 2021.
Volume 7 (episodes 19-21) – June 18, 2021.
Volume 8 (episodes 22 to 25) – July 23, 2021.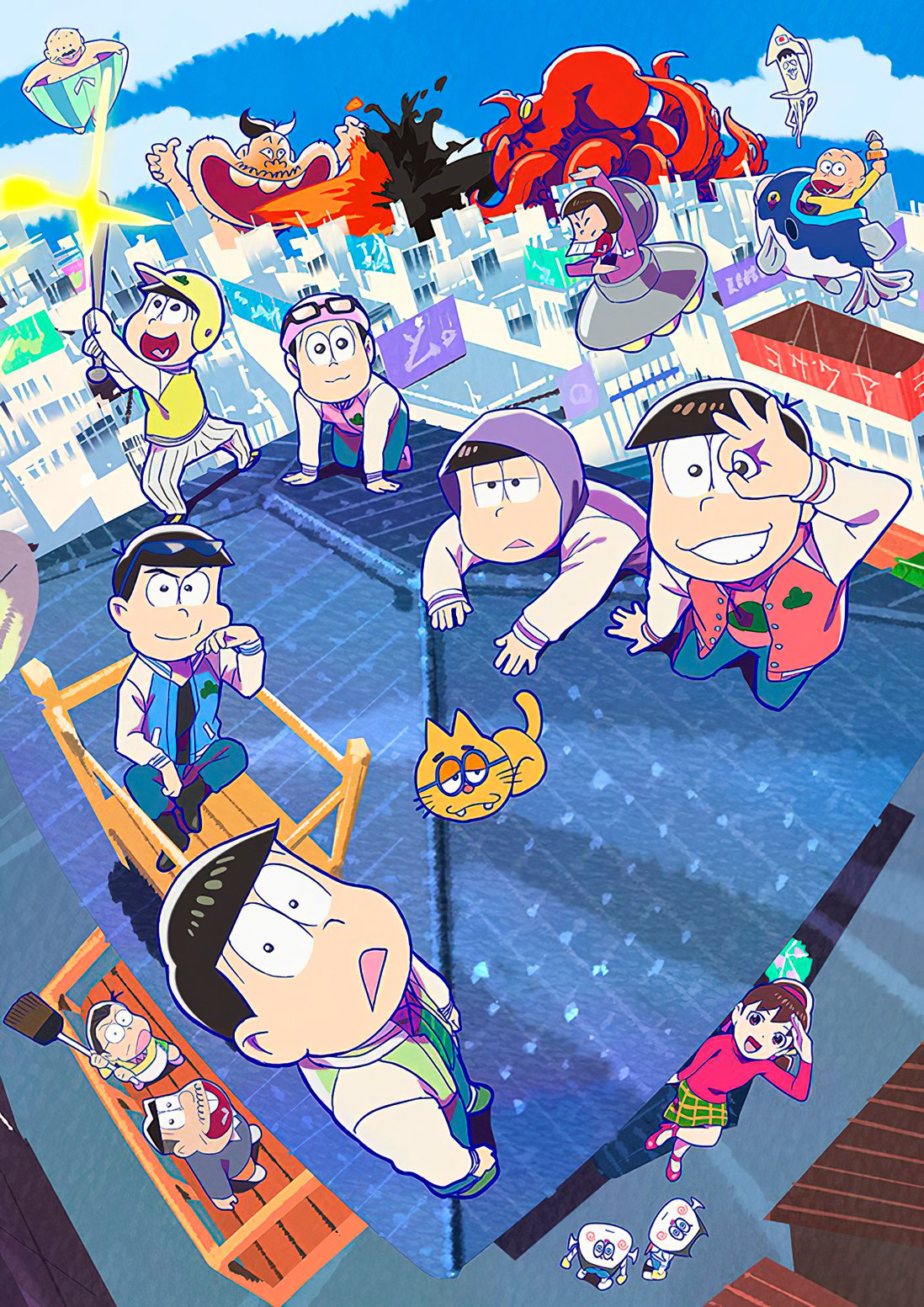 The series has been broadcast in Japan since last October 12. For its part, the first season of the series premiered in October 2015, followed by a second in October 2017, totaling 50 episodes. A manga adaptation by Masako Shitaro has been published in Shueisha's You magazine since January 2016. The publisher published the eighth compilation volume in February 2019.
Cast of voices
Takahiro Sakurai as Osomatsu Matsuno.
Yuichi Nakamura as Karamatsu Matsuno.
Hiroshi Kamiya as Choromatsu Matsuno
Jun Fukuyama as Ichimatsu Matsuno.
Daisuke Ono as Jyushimatsu Matsuno.
Miyu Irino as Todomatsu Matsuno.
Osomatsu-san Synopsis
Much of the Matsuno family is made up of the Matsuno sextuplets, which include the leader Osomatsu, the manly Karamatsu, the voice of reason Choromatsu, the cynical Ichimatsu, the hyperactive Juushimatsu, and the loving Todomatsu. Although each of them is already 20 years old, they are incredibly lazy and unmotivated to get a job, choosing to live as NEETs. On the rare occasions when they do try to look for a job and during job interviews, their personalities always play against them.
From trying to date girls to finding a job, daily life for the Matsuno brothers is never dull. Although each of them tries to be a respectable member of society, they first have to overcome the challenges of having five siblings just like you.