A new promotional image of the project was published on the official site of the anime Pokémon Journeys commemorating the broadcast of the episode "Battle & Get! Mewtwo no Fukkatsu ", which will feature the first participation of the Pokémon Mewtwo in this series. The episode will be broadcast on November 20 in Japan and the visual also shows the Pokémon Lucario and Cinderace, by Satoshi and Goh.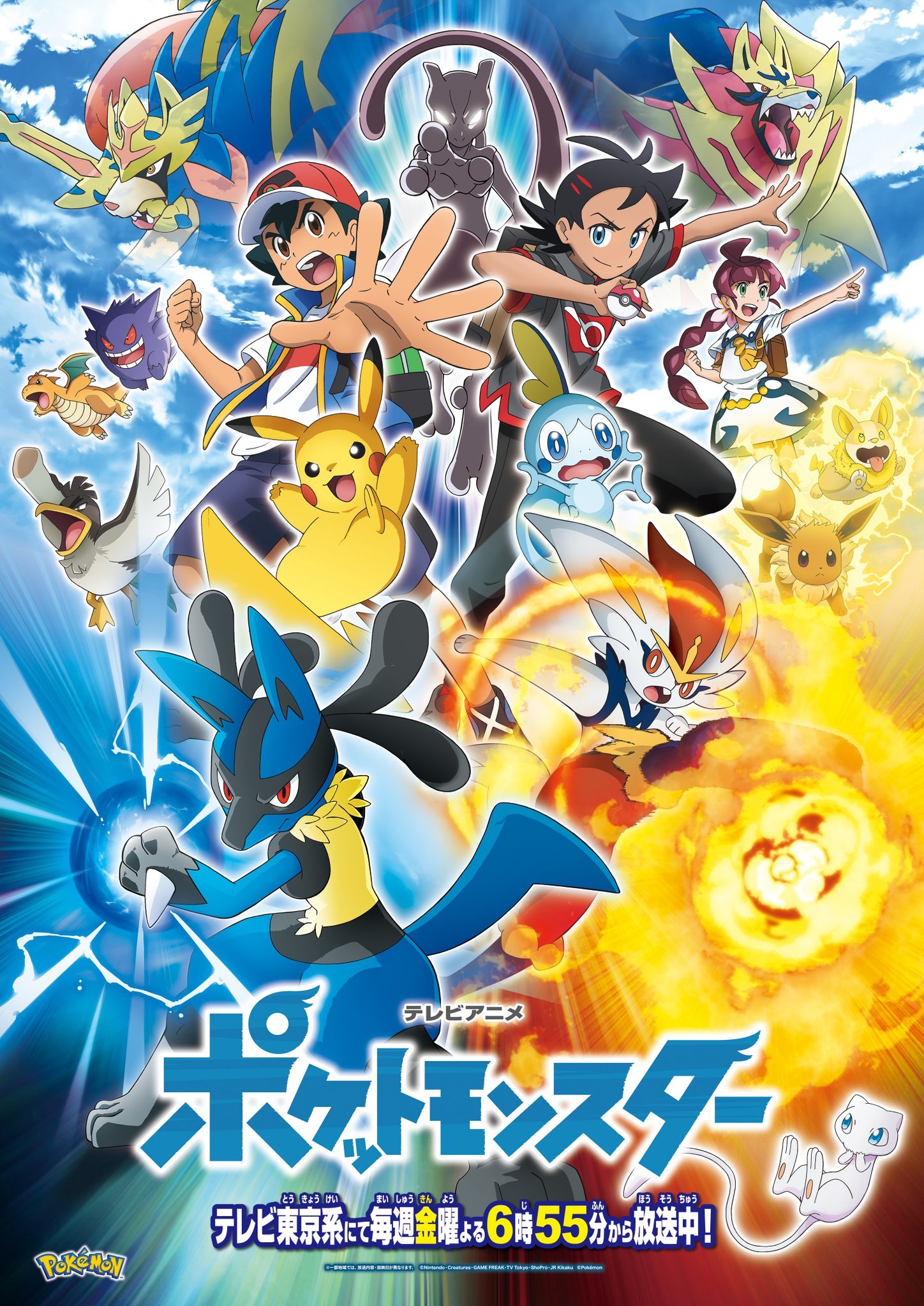 The series has been on air in Japan since November 2019, and stars Ash Ketchum, who travels through all the regions shown so far in the animated series, including Galar, from the Pokémon Sword & Shield game. In mid-September, the series changed its broadcast day from Sundays to Fridays in Japan.
Production team
Daiki Tomiyasu is in charge of directing supervision while Maki Odaira is directing the anime at OLM Studios.
Shoji Yonemura is in charge of series composition, with Shuuhei Yasuda as character designer.
Yuki Hayashi is in charge of the composition of the soundtrack.
Pokémon Journeys Synopsis
Ash leaves the Alola region with a new plan in mind: tour the world! Ash will travel with his new friend Goh, another boy with a boundless curiosity for these creatures. With Ash as determined as ever to become the best trainer, and Goh aspiring to capture one of each Pokémon (including the rare Mew), our heroes are ready for adventure and excitement as they explore the vast world of the franchise. .