Entertainment
Reese Witherspoon became a big boss in the movie world
Reese Witherspoon is one of the 100 most influential women on the planet, according to Forbes. And not only that, but it is with an eight of honor. This symbol next to the name means that she did not inherit either capital or its influence, but that she achieved everything in life on her own.
We decided to take a journey through the life of one of our favorite actresses and discover how she became a symbol of feminism and a guiding star for women around the world. Also, in the bonus at the end of the article we will tell you in which role he will appear soon on the big screen.
Reese convinced everyone not to pay attention to conventions, but to follow your own dreams
Little Laura Jeanne Reese was born in 1976, in New Orleans. At 7 years old, the girl was chosen to act in an advertisement for a flower shop, and at 11 she won a talent show. And even though she went to drama school, her main passion was studying: "I was a boring person who read all the time, and I literally went crazy in bookstores: I wanted to buy everything."
When the future star turned 15, luck smiled at her for the first time: after having gone with friends to the castin of the film Summer Love to become an extra, she managed to like her so much to the producers that she was approved for the main role.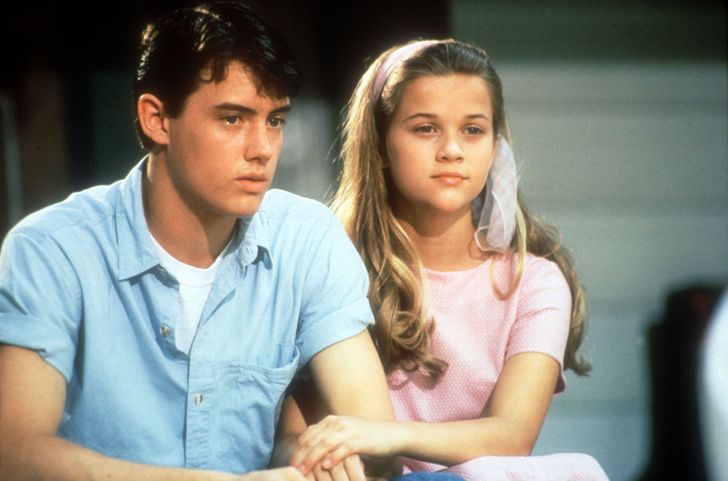 Debuting as a small town girl named Dani, Reese instantly won over not only audiences, but critics as well. She was even nominated for the prestigious Young Artist Award.
After successfully graduating from a prestigious girls' school, where she was a member of a support group, Witherspoon entered Stanford University, majoring in English Literature. But after studying for a year, she decided to drastically change her destiny: despite protests from family and friends, she dropped out of college to start an acting career. And, as time has shown, she was not wrong.
She confirmed that children are not an obstacle, but an inspiration
In 1997, a dazzling and handsome actor, Ryan Phillippe, attended Reese's 21st birthday party. Young and happy, in 1999 they appeared for the cast of the drama Cruel Intentions, adapted from the 18th century French novel Dangerous friendships. The lovers were approved.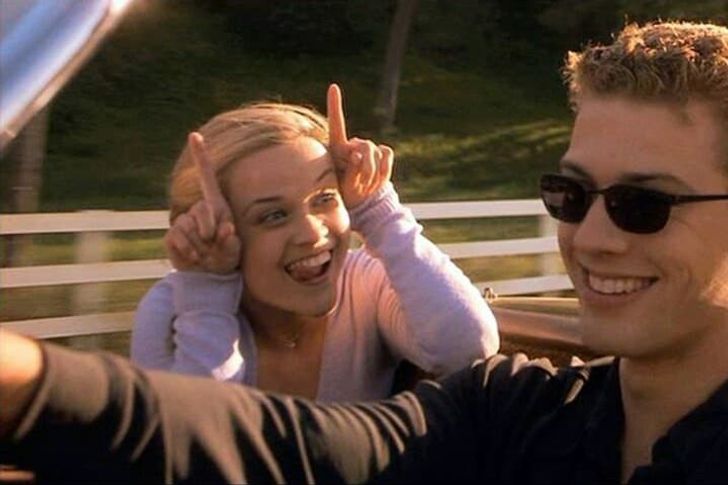 After the premiere, the couple married and, in September 1999, Reese gave birth to a daughter, Ava Elizabeth Phillippe. The actress said that moment was not easy for her: "I realized that motherhood is when you cannot leave the house and buy food without constantly remembering your son. You don't think about whether you are hot or cold, but only how she, the baby, feels. And so every second. But if you want to be a mother, if it's important to you, give birth. Don't put it off for all those things that now seem like a barrier. You will understand later ".
In Los Angeles, Reese had no family or friends. But she signed up to practice yoga and found support: new friends who helped her with Ava. The actress remembers that moment with a smile: "I needed to grow up very quickly and find out what example I wanted to set for my daughter. For example, once, before meeting with the director of a studio, I was told to dress sensually. And I was 23 years old, a girl at home, and I needed money. Now, this is impossible to imagine. If my daughter had been told this, she would have responded, 'I really hope you're joking.'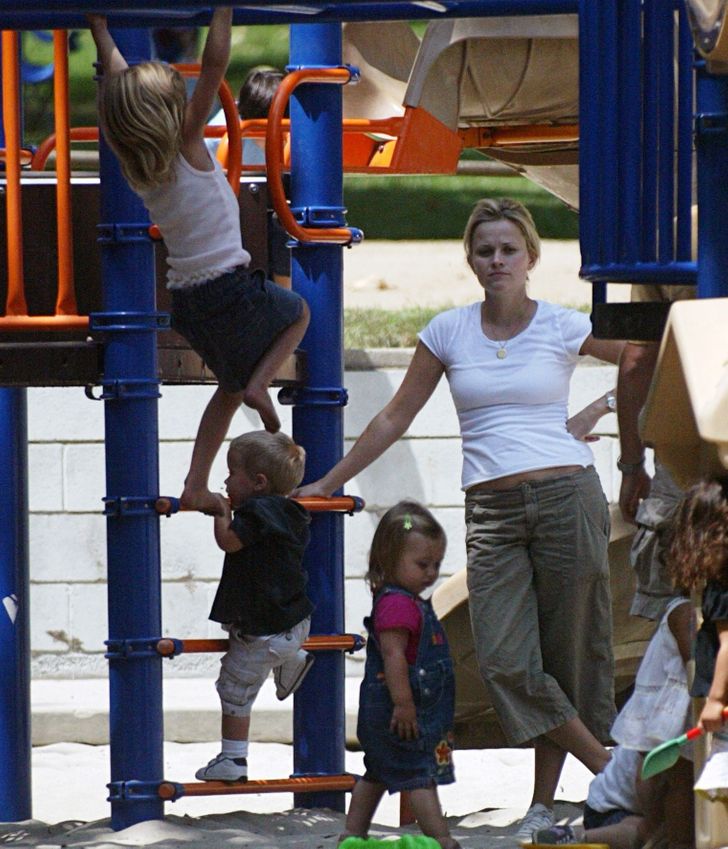 She taught others to fight for their rights
Outraged by the insistence of the paparazzi, Reese collected information about the rude behavior of photographers who violate personal limits and forced the state governor to pass a law that restricts the rights of these people and imposes a fine for taking photos without consent. of the object.
The actress manages to fight the bosses of the world of cinema for equality, to stop sexual harassment in the workplace, and for equal pay conditions between men and women, as well as advising young actresses on the legal aspects of contracts. "I've always been inclined to express my opinion," says Witherspoon. "And I don't care at all if it's appropriate or not."