A new promotional video for the project was posted on the official site for the new animated adaptation of the manga written and illustrated by Hiroyuki Takei, Shaman King. The video confirms that the series has its premiere scheduled in Japan for April 1, and also reveals a fragment of the opening theme performed by Megumi Hayashibara and titled "Soul Salvation."
This new production will restart the history of the series and will cover the original manga in its entirety. In addition, the statement also revealed a new promotional image for the project.
Takei published the manga in Shueisha's Weekly Shonen Jump magazine between June 1998 and August 2004, with a total of 32 compiled volumes published. The play inspired a 64-episode anime adaptation produced by XEBEC Studios under the direction of Seiji Mizushima and scripts written by Katsuhiko Koide, released in July 2001.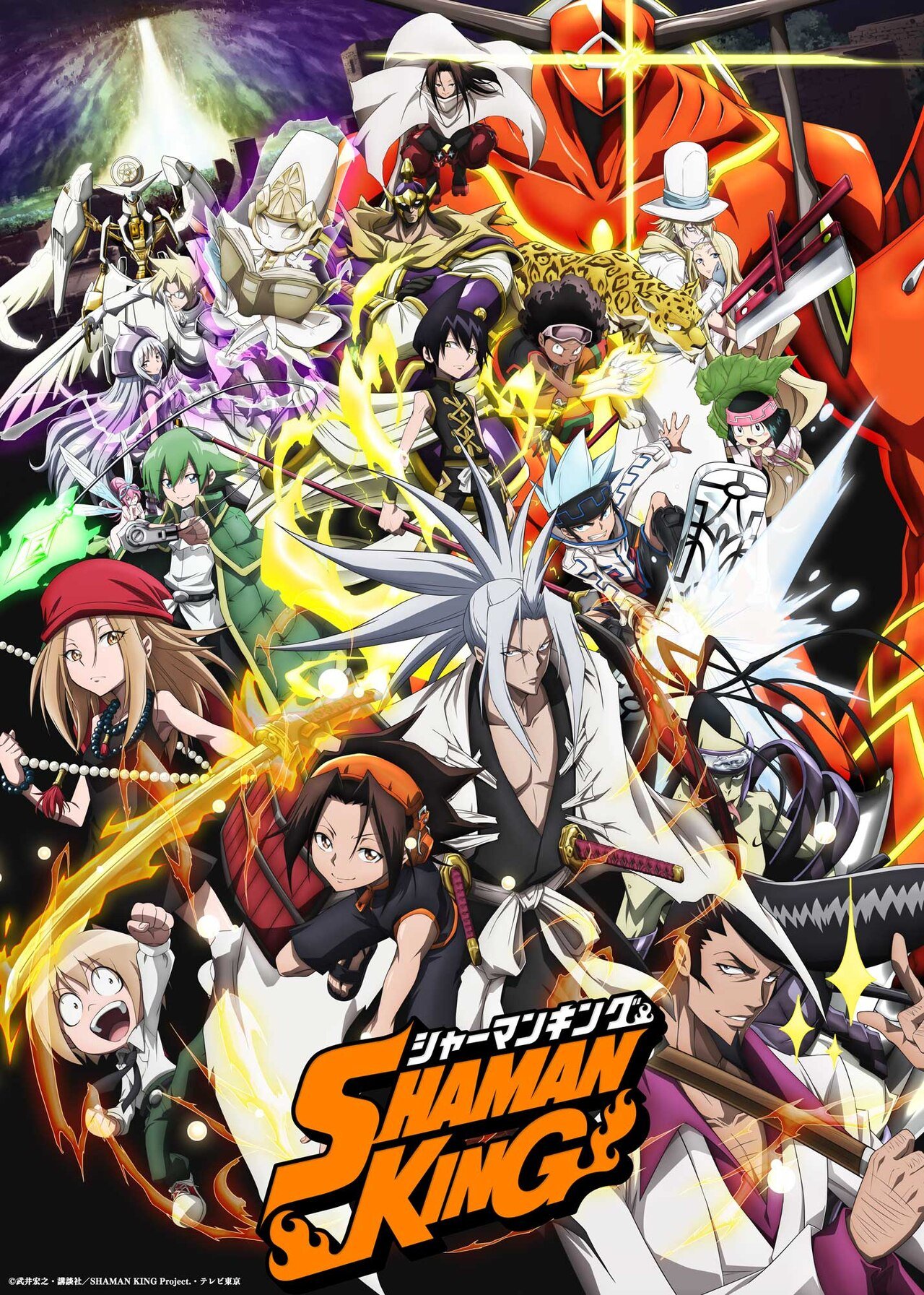 Cast of voices
Youko Hikasa as You Asakura.
Katsuyuki Konishi as Amidamaru.
Megumi Hayashibara as Anna Kyouyama.
Minami Takayama as Hao Asakura.
Production team
Takeshi Furuta (Mangaka-san to Assistant-san to, Saint Seiya -Ōgonkon-, Nanatsu no Taizai: Imashime no Fukkatsu) is directing the anime at Bridge Studios.
Shoji Yonemura (Kiseijū: Sei no Kakuritsu, Pokémon Journeys) is in charge of writing and supervising the scripts.
Satohiko Sano (Munou na Nana, Mairimashita! Iruma-kun) is in charge of character design.
Yuki Hayashi (Haikyuu !!, My Hero Academia, Ballroom e Youkoso) is in charge of the composition of the soundtrack.
Shaman King Synopsis
A battle is about to begin in Tokyo: the Battle of Shamans, a competition held every five hundred years where shamans (those who can command spirits) confront each other. Whoever is victorious in this tournament will be recognized as the "Shaman King" and will be able to contact and control the Great Spirit, allowing him to reform the world to his will through his immense power.
During a night walk, Manta Oyamada meets his partner, the carefree Yoh Asakura, who invites him to stargaze with other friends who, to Manta's horror, turn out to be the ghosts of the local cemetery. However, it is also surprising that Manta is able to see them.