As previously announced, on December 1, the animated adaptation of the manga written by Yuuto Tsukuda and illustrated by Shun Saeki, Shokugeki no Souma (Food Wars !: Shokugeki no Soma) was added through the Netflix platform. This premiere included the 24 episodes of the first season and the 13 episodes of the second, for a total of 37 episodes available with both subtitles and dubbing.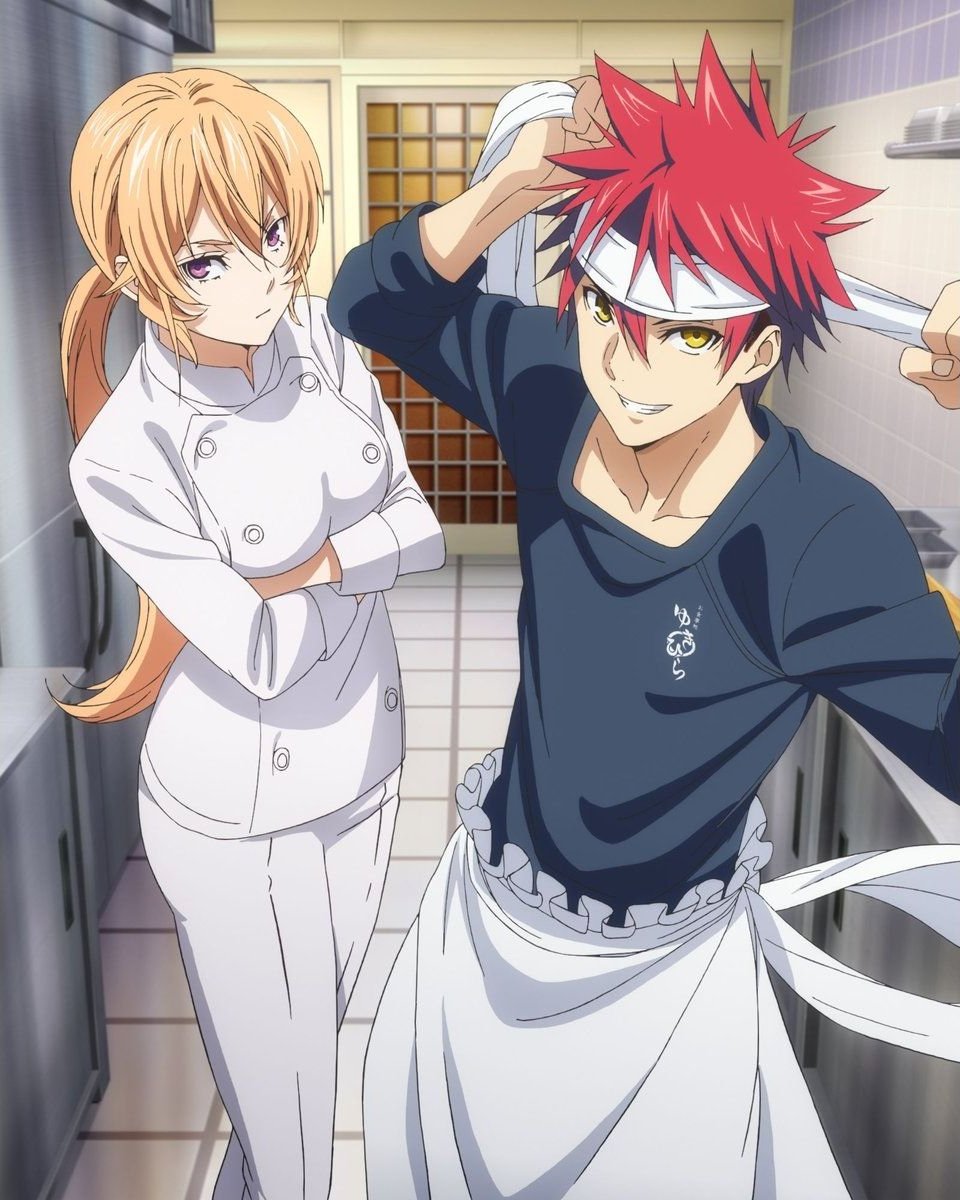 The dubbing was produced in Argentina under the production of Sentai Filmworks, and had the following cast of voices:
Diego Santos as Soma Yukihira.
Tamara Veppo as Erina Nakiri and Megumi Tadokoro.
Micaela Carla Oddera as Yuki Yoshino.
Rae Bael as Ryoko Sakaki.
Gabriel España as Zenji Marui.
Alejandro Bono as Daigo Aoki.
Mathias Rapisarda as Shoji Sato.
Juan Cruz Carrega as Akira Hayama.
Ailén Campos Hee as Hisako Arato.
Sol Nieto as Ikumi Mito.
Leonel Arias as Takumi Aldini.
For their part, Tsukuda and Saeki began publishing the manga in Shueisha's Weekly Shonen Jump magazine in November 2012, moved it to Jump Giga magazine in June 2019, and completed it in August 2019, with a total of 36 compilation volumes. The play inspired several spin-off manga.
Additionally, the manga inspired a 24-episode anime adaptation produced by J.C. Staff, under the direction of Yoshitomo Yonetani and scripts written by Shogo Yasukawa, released in April 2015. This was followed by another four seasons that in total accumulated 86 episodes.
Shokugeki no Souma Synopsis
Souma works with her father in the family restaurant. The young man dreams of being a better chef than his father. However, when he decides to close the restaurant to go to one of the best restaurants in Europe, he also throws him a challenge: to be the best student at Tootsuki, the best private cooking school in all of Japan. From then on, Sōma will have to put all the meat on the grill to graduate from one of the most demanding and competitive institutions in the world.