Entertainment
Small imperfections in famous people that make them human
There are many of us who have worried about our imperfections, ranging from skin marks to acne scars, among many others. The same happens to celebrities, who despite looking flawless on television or for the movies, hide a small peculiarity. For example, we can mention cases such as Mark Wahlberg, who has a third nipple, or Denzel Washington, who while playing American football bent a little finger. They and others, to this day, simply assumed his "flaw" but aren't flaws the thing that make us special.
We are sure that those little imperfections are an extra touch to people's charm. Some of those details in the appearance of celebrities are rarely seen at first glance, so we decided to share them along with the stories behind them.
1. Denzel Washington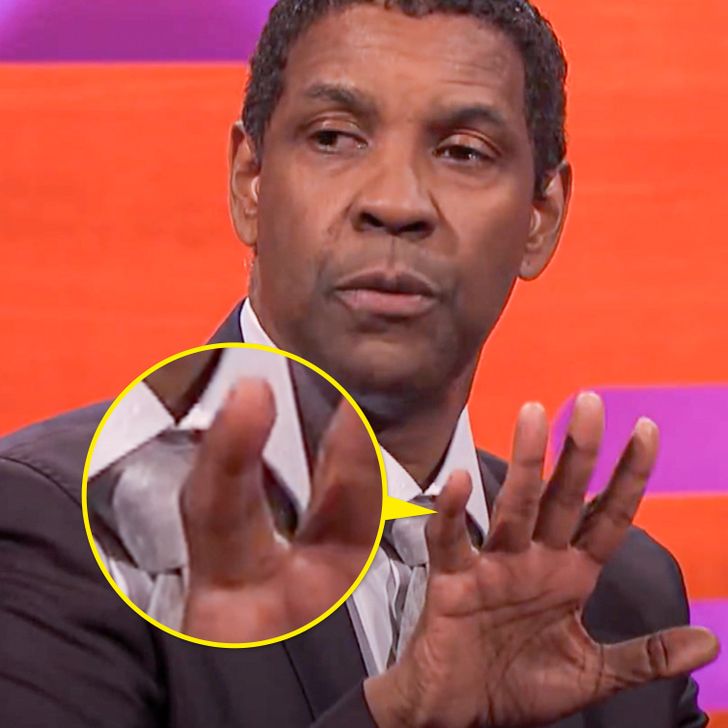 Denzel's talent is unquestionable, and his biggest fans surely know the story of the actor's crooked little finger. According to Washington, they had to rebuild his finger after several injuries acquired from playing football. He even joked about the current state of it – since he had it operated – saying that the little finger is now like a gummy bear and that his children came to baptize it as "the magic finger".
2. Daryl Hannah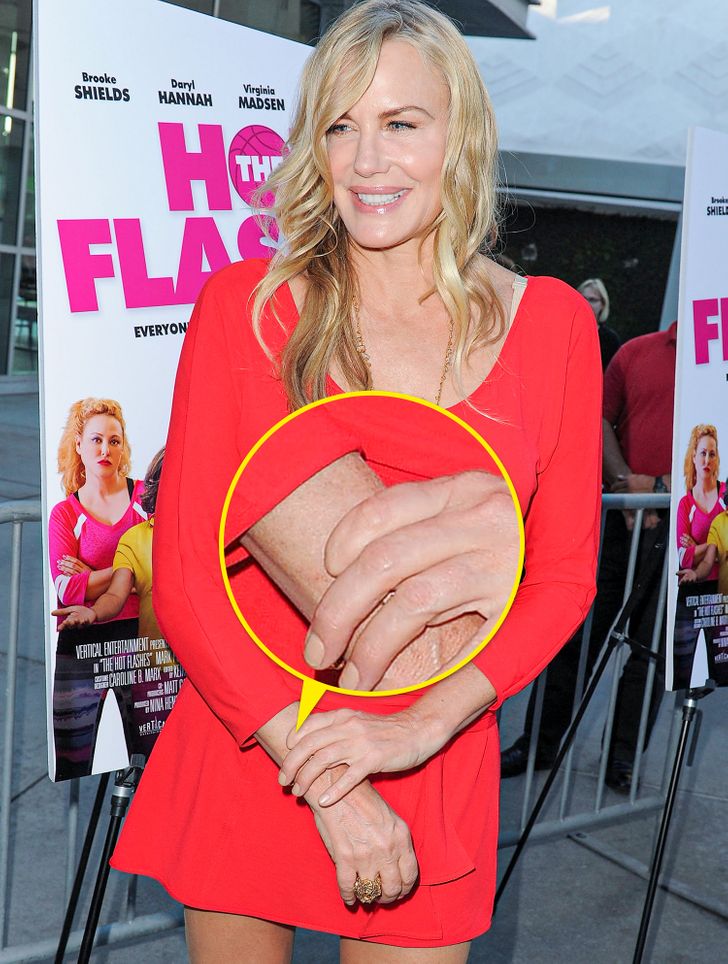 The well-known actress declared that she has had many accidents that took her to the operating room. However, there is one that marked her forever, of which she is not afraid to speak or show. When she was 3 years old, she lost the tip of the index finger of her left hand while playing with her grandmother's stairlift. Hannah said it could have been worse and that the situation has helped her to be a more compassionate person.
3. Stephen Colbert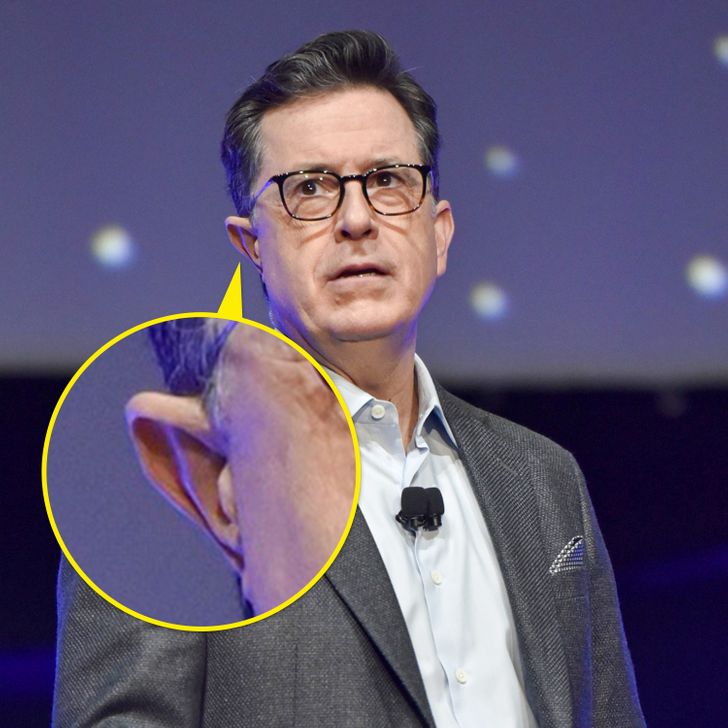 The TV presenter's right ear sticks out at an angle because, as a child, he underwent surgery to repair his eardrum. However, this caused internal damage to his ear, making him deaf on the same side. In addition, it limited him to following his dream of studying Marine Biology, since he cannot dive.
4. Vince Vaughn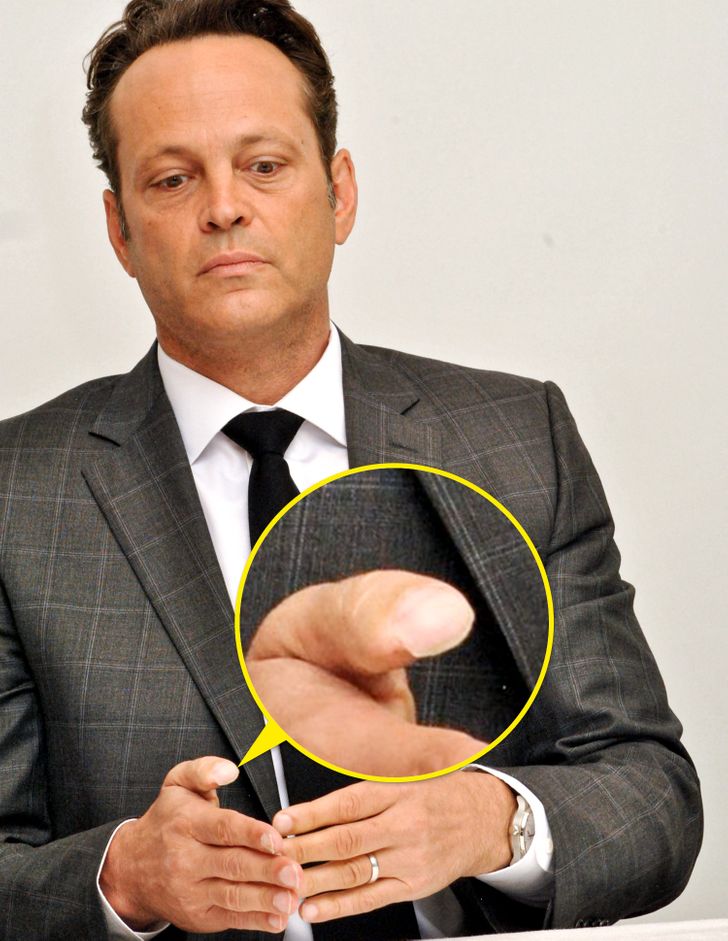 Probably very few of us have noticed it, but Vince Vaughn does not have the tip of his right thumb and he even looks rebuilt because, when he was 17 years old, he was in a car accident.
5. Kate Bosworth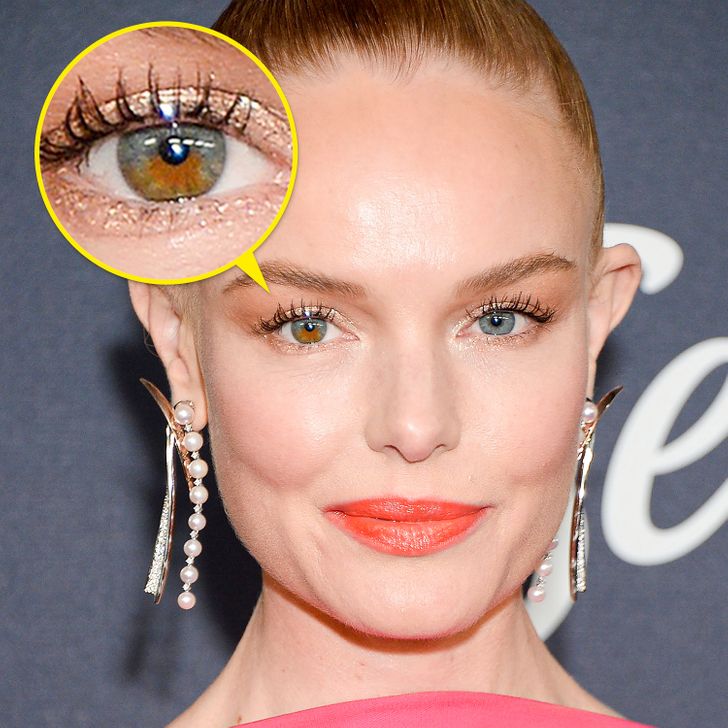 The actress stands out not only for her talent, but for the peculiarity of being born with heterochromia, an anomaly that causes the irises of the eyes to be of different colors. In your case, one is hazelnut and the other is blue; being the blue tone the most predominant. According to the American Academy of Ophthalmology, this condition could be congenital, but it can also develop at birth.
Do you remember the names of other celebrities with an imperfect appearance, but who still generate sympathy?