Through his official Twitter account, author Souichirou Yamamoto confirmed that his manga Soredemo Ayumu wa Yosetekuru (Even so, Ayumu draws closer to the endgame) will inspire an anime adaptation whose premiere is scheduled for the year 2022. The author published a special visual in commemoration, and Kodansha publishers released a promotional video. Regarding the production, more details will be revealed soon.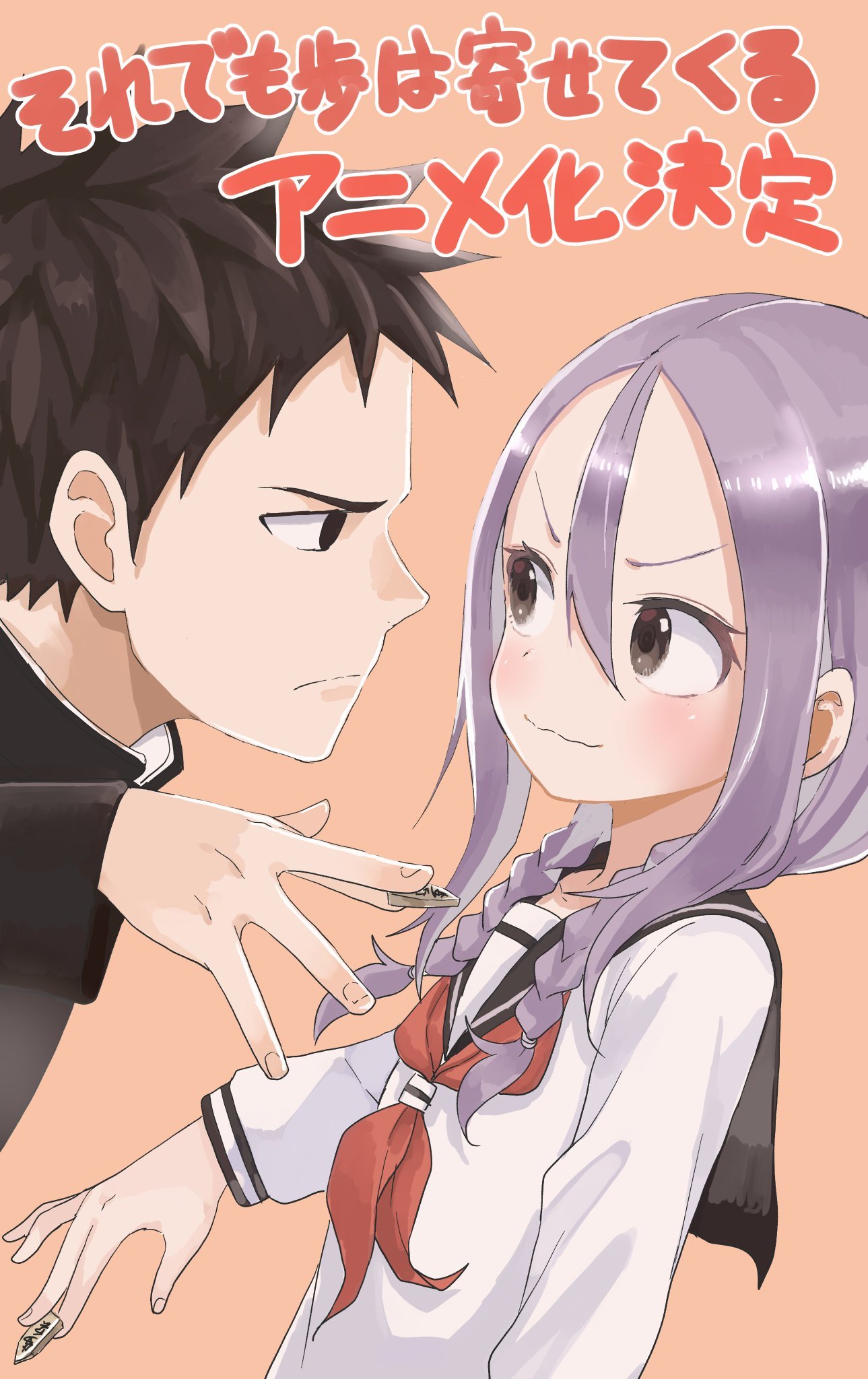 Yamamoto began publishing the manga as a web comic titled Shougi no Yatsu in 2018 and posted through his personal Twitter account. Subsequently, it began its publication through the Kodansha publisher's Weekly Shonen Magazine in March 2019. The publisher published the fifth compilation volume on October 16, and will publish the sixth on January 15, in which it is expected a confirmation on this leak.
Souichirou Yamamoto is also the author of the manga Karakai Jouzu no Takagi-san (Teasing Master Takagi-san), published through Shogakukan's Monthly Shonen Sunday magazine since June 2013, with thirteen compiled volumes and two seasons of an adaptation to the anime produced by Shin-Ei Animation to date.
Synopsis of Soredemo Ayumu wa Yosetekuru
On a whim, first-year Ayumu Tanaka leaves the Kendo Club to join the illegitimate Shogi Club. Urushi Yaotome, president of the club and teacher of shogi, is delighted to finally find a playmate. As Ayumu's senpai, Urushi strives to be her shogi mentor and her student model. Yet all too often, she – she blushes in embarrassment! With a fairly honest face, Ayumu sees no problem calling her "cute" and, although her feelings are evident, she refrains from confessing them and promises herself that she will first beat her in a shogi game.
Through their school life and shogi games, the two students will have many fun and heartwarming adventures. Ayumu enjoys every second of hers with Urushi, but is still a long way from beating her in a shogi match. With the commitment he made to himself, will Ayumu ever get a chance to confess her feelings to Urushi?