April 6, 2021 marks the 10th anniversary of the airing of the animated adaptation of the visual novels Steins; Gate. It should be noted that the visual novel developed by 5pb and Nitroplus is, in fact, the second installment to succeed Chaos; Head and was released for the Xbox 360 console in October 2009.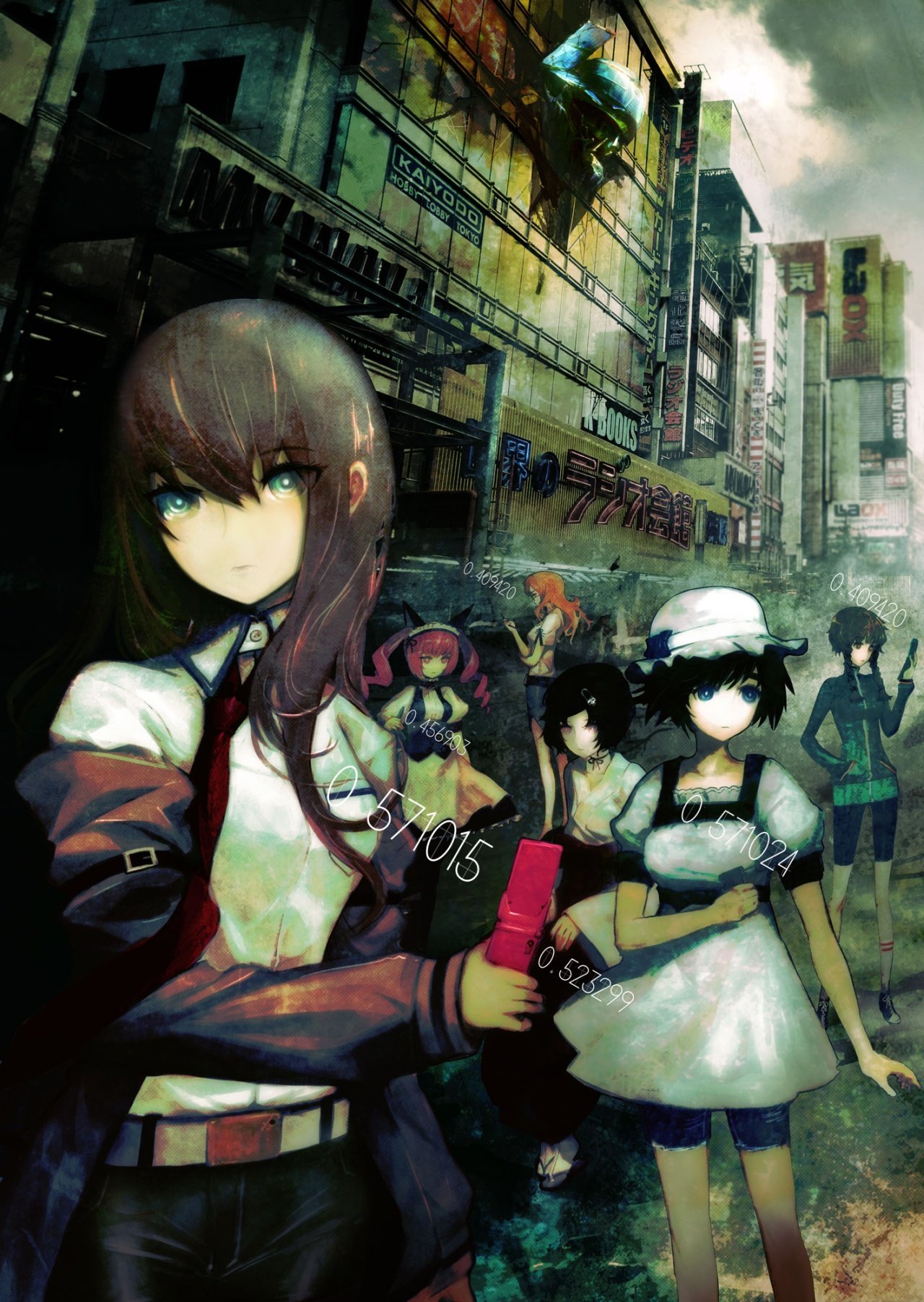 The original visual novel developed and distributed by 5pb and Nitroplus was released in Japan for Windows operating systems in October 2009. It subsequently received different ports to other consoles. The 24-episode animated adaptation premiered in April 2011, followed by a 23-episode second season titled Steins; Gate 0, released in April 2018.
Production team
Hiroshi Hamasaki and Takuya Satou directed the anime at White Fox Studios.
Jukki Hanada was in charge of writing and supervising the scripts, in collaboration with John Michael Tatum and Masahiro Yokotani.
Takeshi Abo was in charge of the composition of the soundtrack.
Kyuuta Sakai was in charge of character design.
Steins; Gate Synopsis
Self-proclaimed mad scientist Rintarou Okabe rents a room in an old building in Akihabara, where he indulges in his hobby of inventing possible "gadgets of the future" with his lab partners Mayuri Shiina and Hashida Itaru. The three of them spend time playing with their most promising item yet, known as the "Microwave-Phone," which has the strange function of turning bananas into piles of green gel.
Though miraculous in itself, the phenomenon provides nothing concrete for Okabe's scientific research, or so they believed until members of the lab discover that the Microwave-Telephone can actually send emails to the past, altering the flow of history.