On the official site for the animated adaptation of the Tensei Shitara Slime franchise Datta Ken (That Time I Got Reincarnated as a Slime) it was announced that on May 16 at 7:00 p.m. (Japan Standard Time), it will be held a special transmission for the project. During the broadcast, the first promotional video for the second part of the second season of the adaptation will be revealed.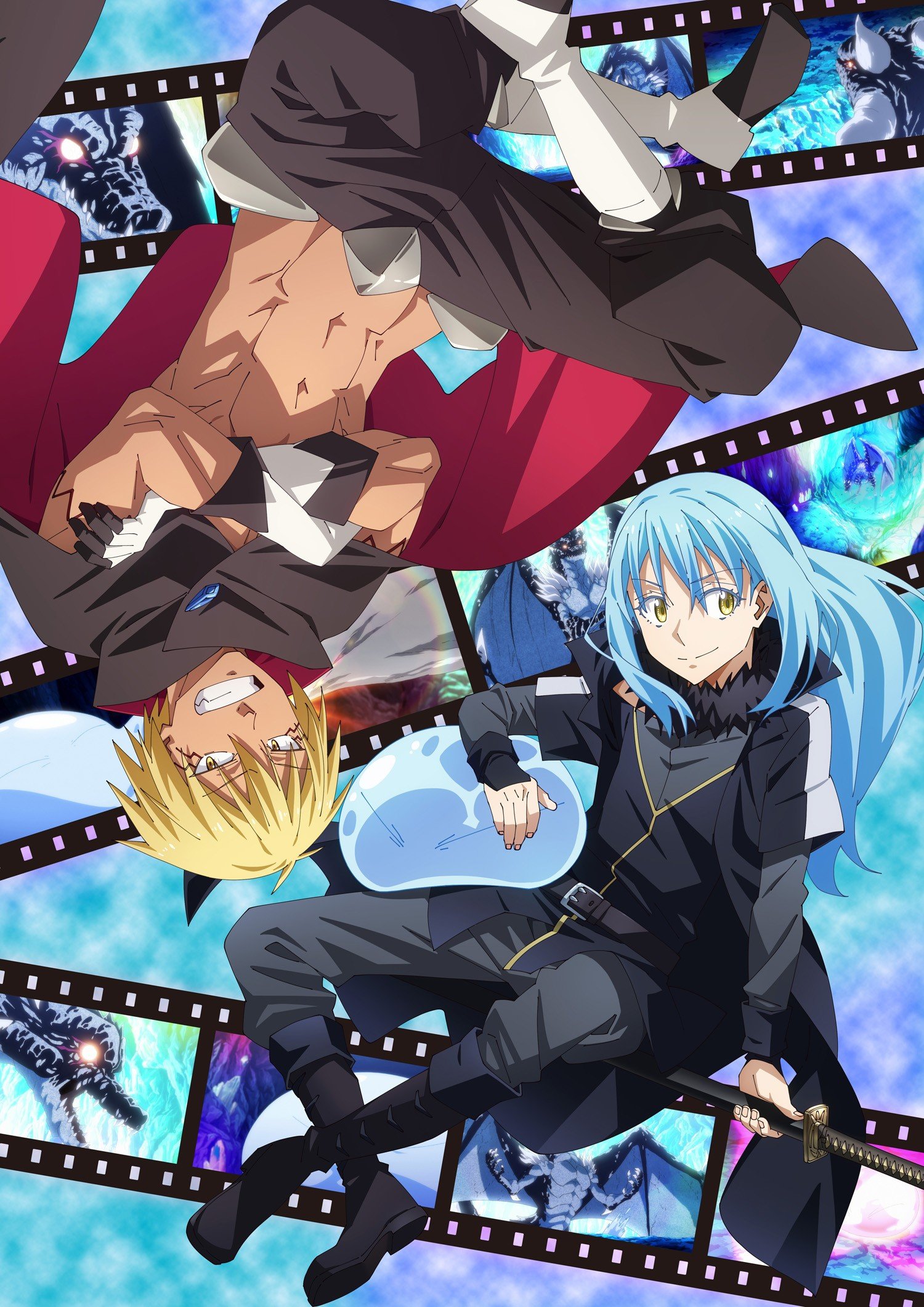 This second season is confirmed with a total of twenty-four episodes, broadcasting twelve in the Winter-2021 season (January-March) and another twelve in the Summer-2021 season (July-September). In the intermediate season, that is, Spring-2021 (April-June), the anime adaptation of the spin-off manga Tensura Nikki: Tensei Shitara Slime Datta Ken is being broadcast.
Production team
Yasuhito Kikuchi (Busou Shinki, IS: Infinite Stratos, Saint Seiya) is directing the anime at 8-Bit Studios.
Kazuyuki Fudeyasu (Black Clover, Gochuumon wa Usagi Desu ka?, Isekai Maou to Shoukan Shoujo no Dorei Majutsu) is in charge of writing and supervising the scripts.
Takahiro Kishida (Baccano !, Ballroom e Youkoso, Haikyuu !!) is in charge of character design.
Elements Garden is credited for composing the soundtrack.
Tensei Shitara Slime Datta Ken Synopsis
Satoru Mikami is an ordinary 37-year-old man living in Tokyo. He is relatively happy with his monotonous life, despite the fact that he does not have a girlfriend. During an encounter with one of his colleagues, an assailant stabs him and dies. But during her agony before his death, a mysterious voice recites a series of commands that, at first, do not make any sense. When he awakens again, he discovers that he has reincarnated into a slime in another world. Little did he know that his monotonous life has now taken a complete turn since, with his new way and life, he will discover new skills and make new friends.