On the cover of this year's eleventh issue of Shuiesha's Melody magazine, it was confirmed that the manga written and illustrated by Kumiko Saiki, Kageki Shoujo !!, will inspire an anime adaptation scheduled for release in 2021.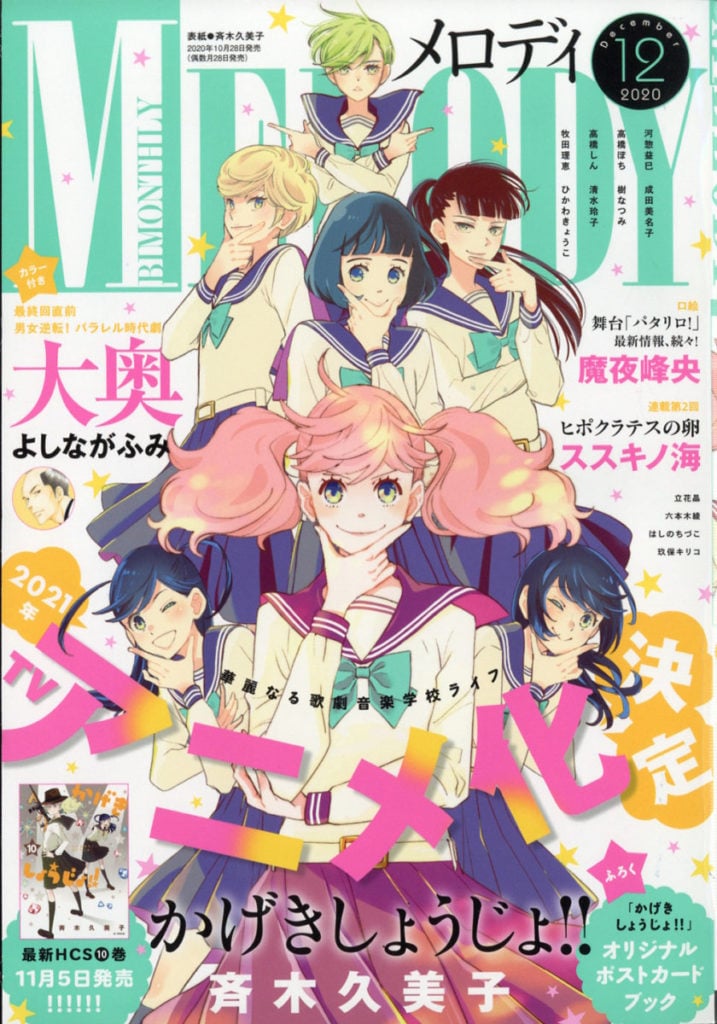 Saiki began publishing the original manga under the title Kageki Shoujo! (with only an exclamation point) in Shueisha publisher's Jump Kai magazine in 2012 and ended it in 2014, when the magazine ceased serialization in October 2014. Subsequently, Saiki began publishing the sequel titled Kageki Shoujo !! (with two exclamation points) in the magazine Melody of the Shueisha publishing house in 2015. The publishing house published the ninth compiled volume on March 5.
This work was nominated in the category of "Best Shoujo Manga" in the 44th edition of the Kodansha Manga Awards, held this year, however it did not obtain the decoration.
Kageki Shoujo Synopsis !!
Like the Takarazuka Revue, the girls who attend the Kouka Kageki High School arts academy perform all parts of a musical theater, whether they are women or men. Ai Narada is a jaded ex-idol who plays female roles while her partner, Sarasa Watanabe, is a girl from a rural area who plays male roles. From school to stage to the rest of their lives, there is no challenge these girls cannot face with their passion for acting.