On the official site for the animated adaptation of the yuri genre novels written by Iori Miyazawa, Urasekai Picnic (Otherside Picnic), a new 30-second commercial for the project was posted. The video shows a fragment of the opening song titled "Minikui Ikimono" and performed by CHiCO with HoneyWorks.
The series has its premiere scheduled in Japan for January 4, 2021 and is confirmed with a total of twelve episodes. On the other hand, the thirteenth single from CHiCO with HoneyWorks, titled "Oni no Mori / Minikui Ikimono", will be released physically in Japan on February 3, 2021.
Hayakawa Publishing published the first volume of this series in February 2017, with illustrations by Shirakaba, and the fourth volume was published in December 2019. Eita Mizuno has been publishing a manga adaptation of the work since February 2018 in the magazine Shonen Gangan of Square Enix publishing house.
Cast of voices
Yumiri Hanamori as Sorao Kamikoshi.
Ai Kayano as Toriko Nishina.
Rina Hidaka as Kozakura.
Miyu Tomita as Akari Seto.
Production team
Takuya Satou is directing the anime at LIDEN FILMS and FelixFilm studios, and is also in charge of writing the scripts.
Ayumi Nishibata (Kuromukuro) is in charge of character design and animation direction.
Kazutaka Ema is in charge of the creature design and Masahiro Goto is the editor.
Takeshi Watanabe (To Love-Ru, Ro-Kyu-Bu!) Is in charge of the composition of the soundtrack.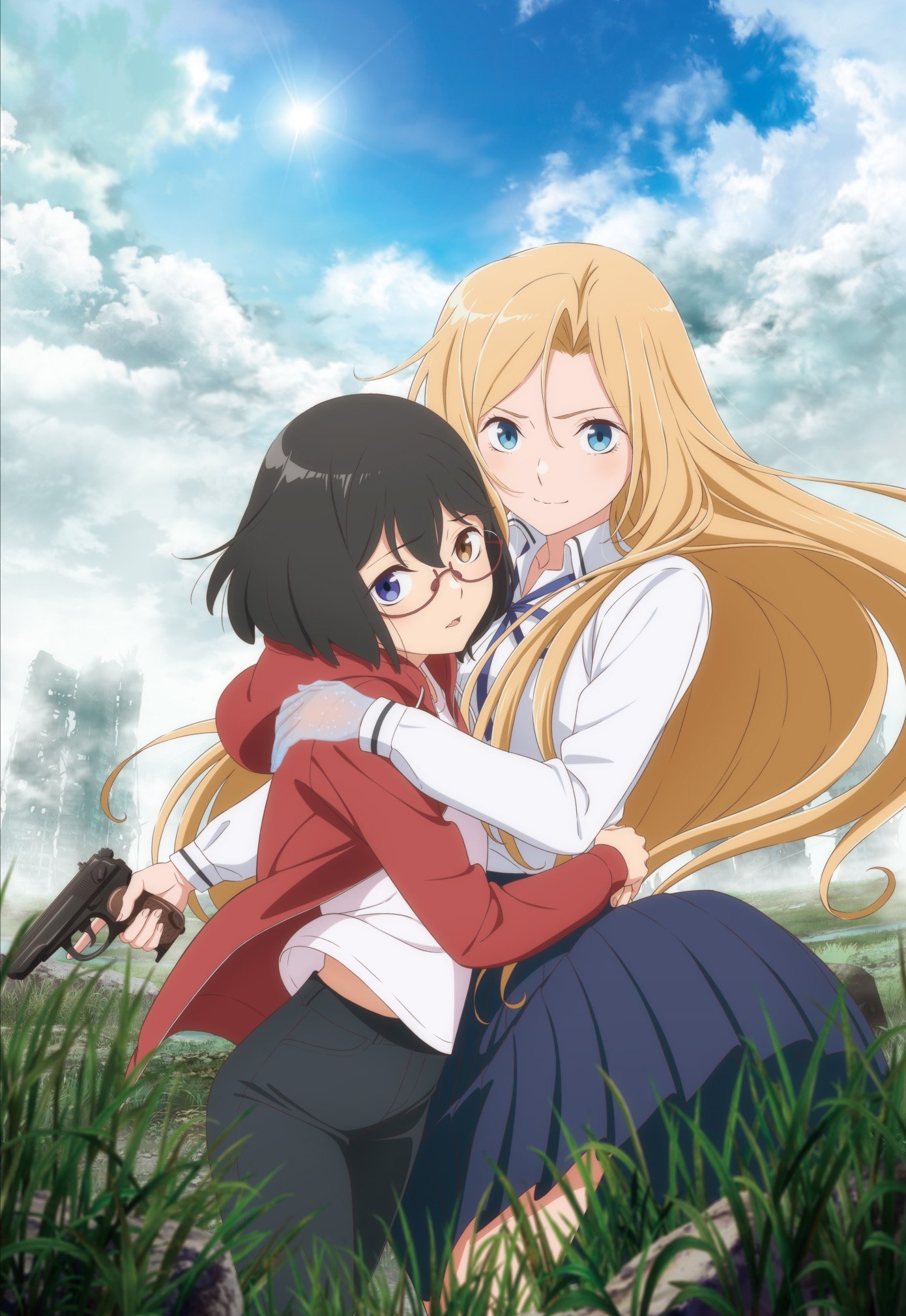 Synopsis of Urasekai Picnic
The original novel is set in the modern world, but there are doors that can lead people to the "other side," where strange urban legends and internet myths turn out to be real. University student Sorawo Kamikoshi discovers one of these doors and almost dies on the other side, until she is rescued by another girl named Toriko Nishina.
Toriko has a mysterious aura but is skilled with weapons, and it seems that she is looking for someone on the other side. Together, the girls will explore each of the doors in the world.