Entertainment
Useful tips when it comes to the eye lining and highlighting makeup look
Experimenting with eyeliner and trying new styles can transform your face. You don't need to be a makeup expert to create new graphic liner options. This technique draws lines of different shapes and finishes on the contours of the eye. The goal is to create creative designs; You can start with the traditional cat eye ("cat's eye") and let your imagination fly with different colors, applications, parallel lines and geometric figures.
We decided to make a list of useful tips when it comes to lining your eyes with this new makeup technique.
1. Dare to wear rhinestones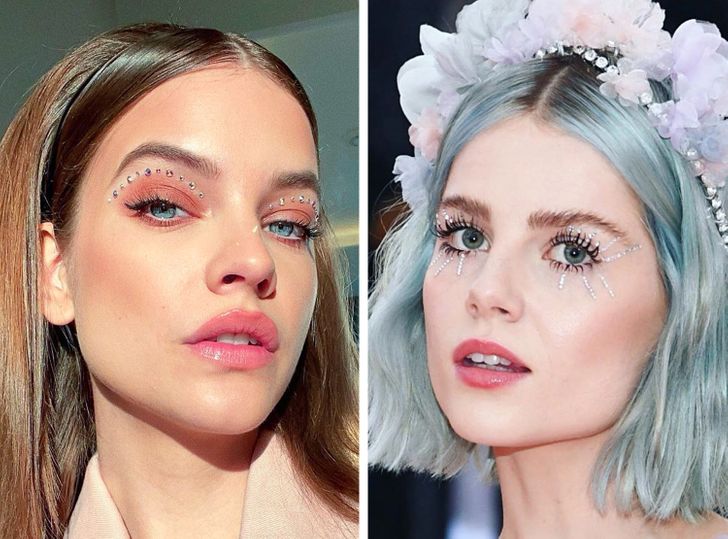 Adding applications of rhinestones in different areas of your look will give you a unique style. Experiment with placing pearls of different sizes around the eye area.
2. Go for bold colors
Ditch the classic black eyeliner and go for vibrant colors. Colored eyeliners can give your makeup a completely different look; from deep red to pastel tones.
3. Apply an interrupted eyeliner
Interrupted liner looks best in color, so avoid black liner. You can make lines on the upper and lower lids. This style will give you a contemporary, carefree and casual look.
4. Try drawing a double fin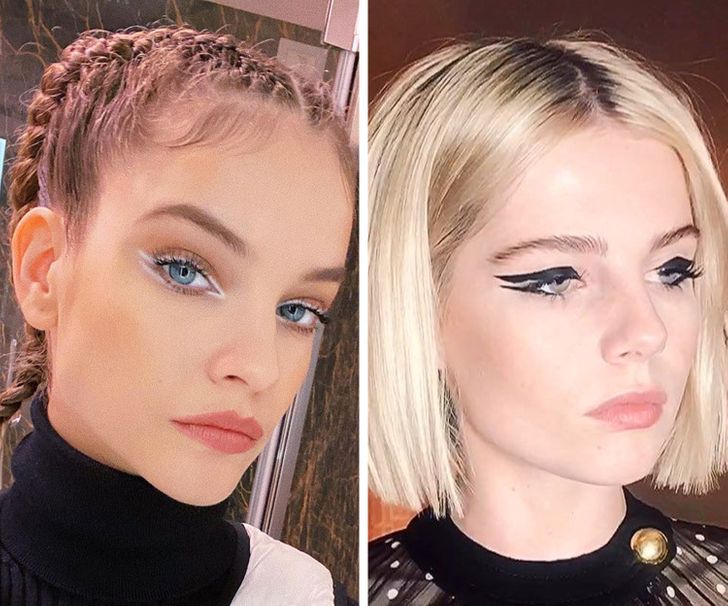 Whether in white or black pencil, double fin liner gives a fresh new look to traditional cat eye liner.
5. Experience an angular trace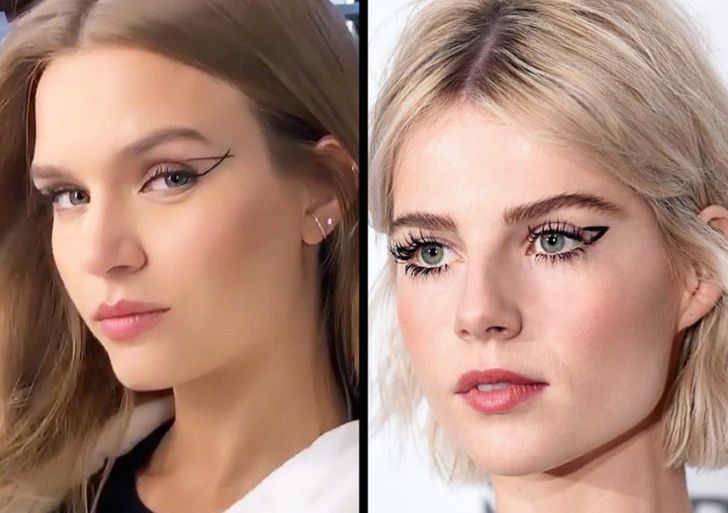 Let your creativity fly. Whether you go for straight lines or curves, make sure that the lining begins at the lateral end of the eye and that the peak ends below the angle of the eyebrow.