Entertainment
Women taxi drivers have some amazing stories to tell
The outdated idea that all professions are divided into male and female is gradually becoming a thing of the past. However, many people are still surprised when they order a taxi and find that a girl is driving them. In one way or another, the representatives of this profession always have a story to tell.
We respect women who destroy gender stereotypes by mastering such an unusual and particular type of activity. The protagonists of our selection today are taxi drivers who faced truly unforgettable experiences at work.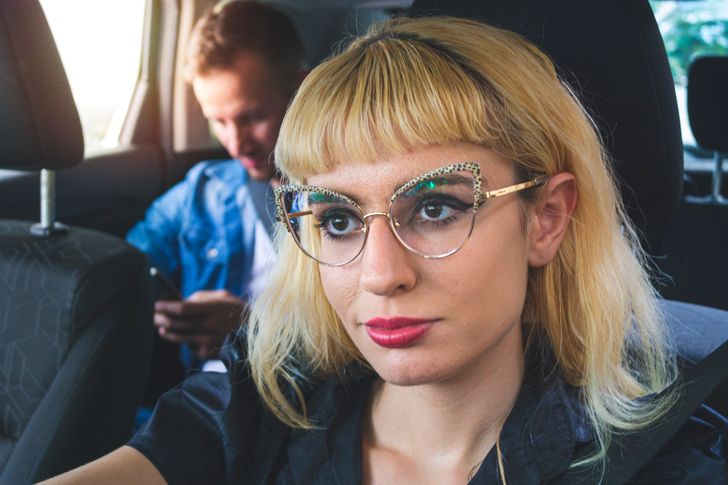 1- When I was on maternity leave, I started driving a taxi. A group of smartly dressed men were gesturing outside a restaurant. They put one in the car and paid in advance. I had to talk to him the whole way. We got to the place, he gave me money. I told him that his friends had already paid me. And suddenly he replied: "Young man, I'll give you more money, talk to me a little more." © María Sorokina / Facebook.com
2- Her neck was stiff. The pain was not strong, but I'm a taxi driver, I had to turn my head and I couldn't. I went to work anyway and a girl got on. Noticing my awkward maneuvers, she began to wonder what was wrong with me. Then she asked to stop the car. The customer's wish is the law. She took me out into the street, lightly pressed some points on the neck and nape, and the pain stopped! In response to my astonishment, she said that she was a veterinarian and that is how they get horses out. © "Oídoporahí" / vk
3- I went to work by taxi. The taxi driver was a very talkative 5-month-old pregnant woman. She was bored from sitting at home all day, so she started driving a taxi. © koritZZa / twitter
4- I was touched by an incredible 55-year-old lady in a neat little car, chatting sweetly about anything and having a conversation on any topic; and at the same time she knew all the nooks and crannies of the city and went around a huge traffic jam in 5 minutes through a magical passage. I have lived in that area all my life, I was in that traffic jam for 3 years almost every working day and I did not even suspect of the existence of any detour, like many other taxi drivers I was traveling with. © timeta / pikabu
5- It was for Christmas. An old man came up, asked me to take him to the nearest store, wait for him, and then take him to an address. I was waiting about 15 minutes, the meter was still on. The man left the store with only a box of expensive chocolates, we followed in silence the rest of the way. He paid and … handed the chocolates to me, congratulated me on the holidays and left with a mysterious smile. Thanks, Santa Claus! © Olga Blum / Facebook.com
6- All the way the passenger talked non-stop, at the end of the trip I decided to keep the conversation going and complained that sometimes my head hurt after the shift. He replied, "It's because you talk a lot." © Natalya Kasem / Facebook.com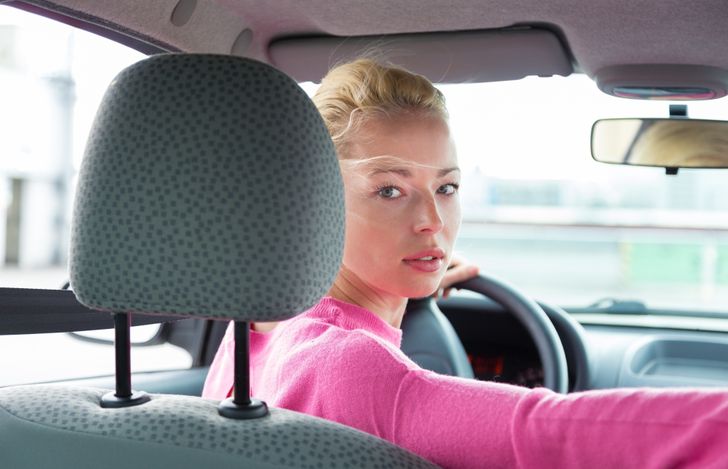 7- The passenger: "Oh, you drive very carefully. You've been driving for a long time, haven't you? " "Oh well," I reply, "I got my license in July." The passenger freezes, I can hear the vein pulsing at his temple. Add: "from 1992". Laughter, fun, almost hugs, and wonderful salvation. © timeta / pikabu
8- In Vienna, an older Muslim woman in a hijab took me to the airport. I was stumped when he bravely grabbed my heavy suitcase in the hotel lobby. © Julia Ryabkova / Facebook.com
9- Once, we ordered a taxi in Rome. It takes 25 minutes to get to the airport from the hotel. We were 4 people: 2 adults and 2 children. A black minivan with tinted windows arrives. We thought it wasn't for us. But yes, that was our taxi. And then the driver came out, or rather, a woman in her 30s or 35s, slender, in a short black leather skirt, a leather jacket over a T-shirt, with long, dark hair down, and red lipstick. The four of us were paralyzed. We only came to our senses when she was about to put our bags in the trunk. Good thing my husband was able to grab everything faster than she could and throw it in the trunk, or it would have been even a bit embarrassing. © Irene Mal / Facebook.com
Do you have a woman you know who works in a taxi? Or, maybe, did you ever get a taxi driver that you remembered for a long time?