The composer of the second season of the animated adaptation of the manga written by Kaiu Shirai and illustrated by Posuka Demizu, Yakusoku no Neverland, Takahiro Obata, shared a post on Twitter with one of the melodies from the soundtrack of this series. Obata added: "In which scene do you think this song will be used?"
This second season has its premiere scheduled for the month of January 2021. For their part, Shirai and Demizu began the publication of the manga in Shueisha's Weekly Shonen Jump magazine in August 2016 and ended it in June 2020. The Editorial published the twentieth and last compilation volume on October 2.
Cast of voices
Mariya Ise as Ray.
Maaya Uchida as Norman.
Sumire Morohoshi as Emma.
Hiyori Kouno as Phil.
Yuuko Kaida as Isabella.
Nao Fujita as Krone.
Lynn as Gilda.
Shinei Ueki as Don.
Ari Ozawa as Conny.
Ai Kayano as Anna.
Production team
Mamoru Kanbe is directing the anime at CloverWorks Studios.
Toshiya Ono is in charge of writing and supervising the scripts.
Takahiro Obata is in charge of the composition of the soundtrack.
Kazuaki Shimada is in charge of animation direction and character design.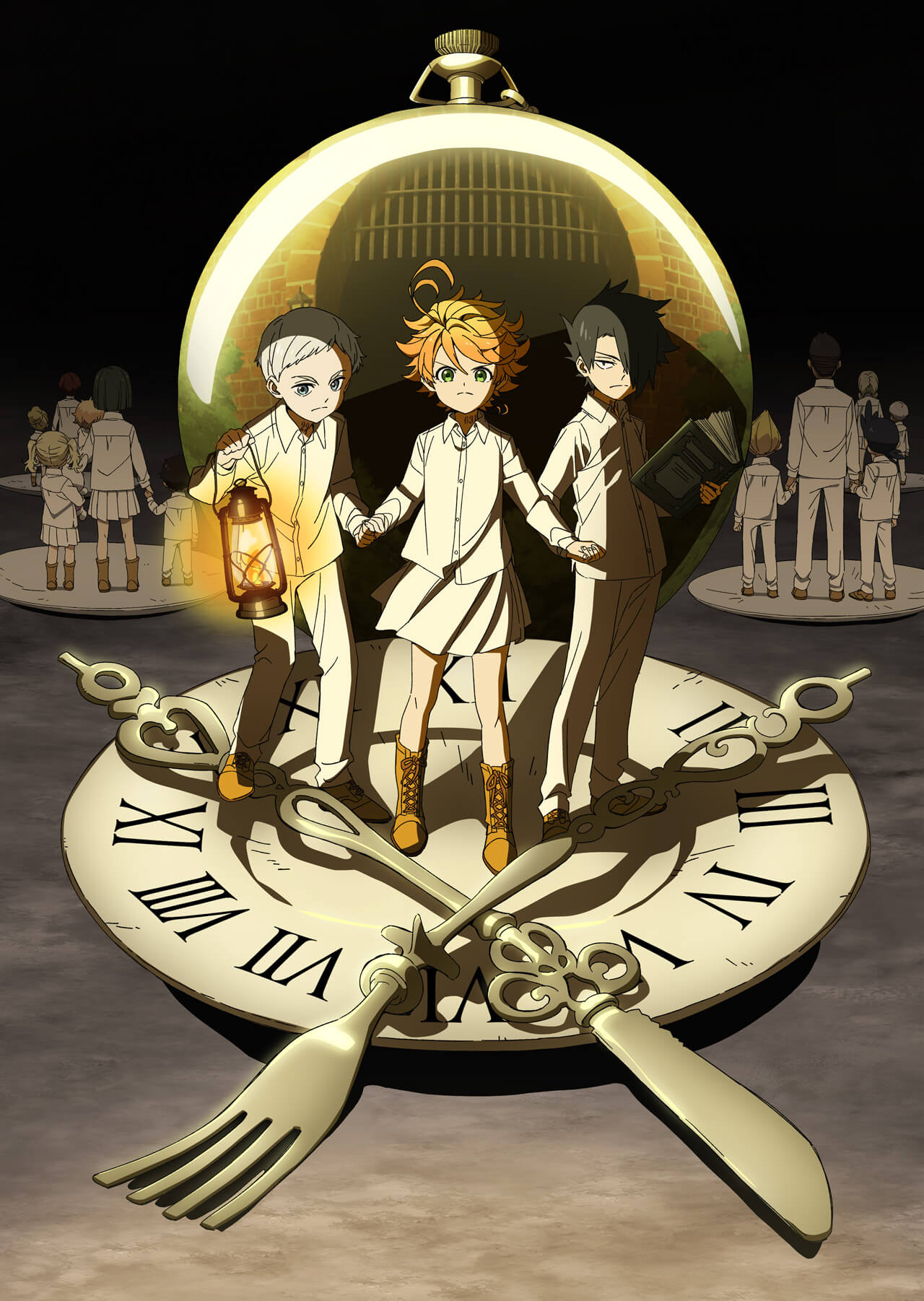 Synopsis of Yakusoku no Neverland
At Grace Field House, life couldn't be better for the orphans. Together with the other children and a kind "mom" who cares about them, they make a big happy family. No child is ever overlooked, especially since they are all adopted at the age of 12. Their daily lives involve rigorous testing, but afterward, they are allowed to play outside.
There is only one rule you must obey: do not leave the orphanage. But one day, two high-scoring orphans, Emma and Norman, venture through the door and discover the horrible reality behind their entire existence: they are all cattle, and their orphanage is a farm to grow food for a mysterious race of demons. . With little time to carry out an escape plan, the children must somehow change their destiny.